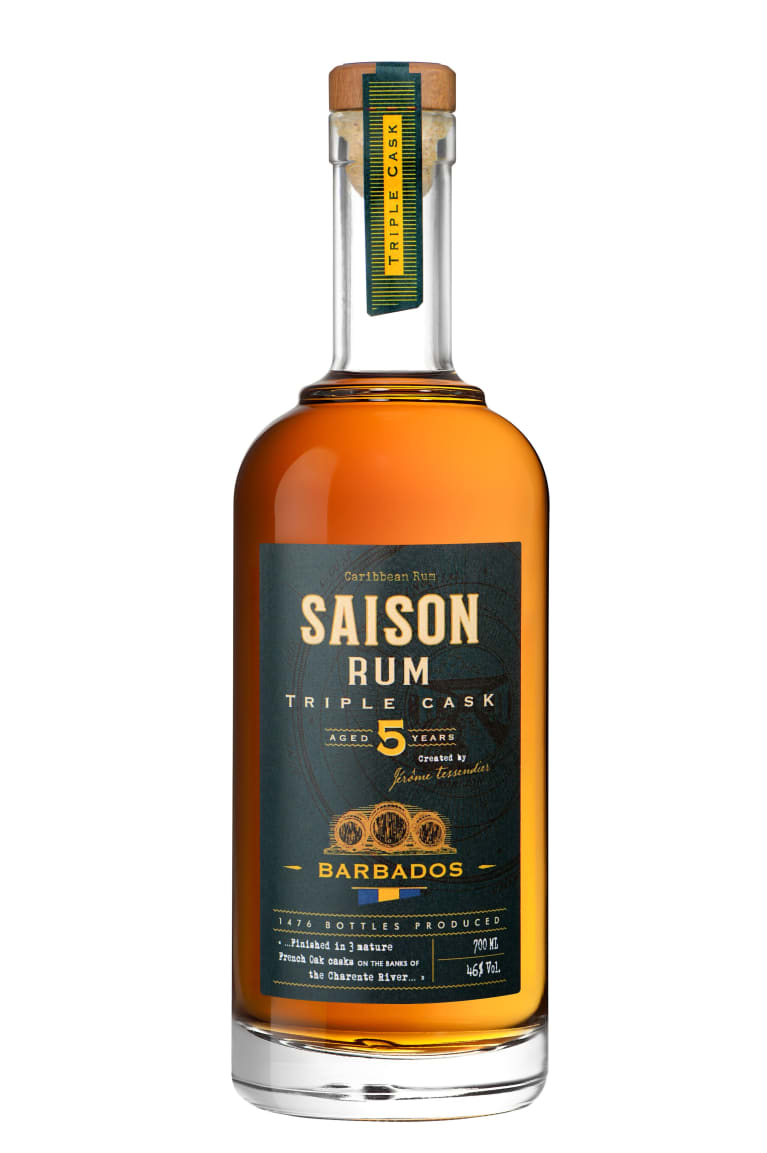 Saison Barbados Triple Cask Rum
Out of Stock

(was $58.97)
Distiller Notes
Single origin casks sent to Tessendier for blending, followed by 24 months of finishing ageing in France, first in mature, medium grain, French oak barrels to extract slightly roasted and spicy aromas; and finally, and most subtley, the rum is finished in fine grain French oak barrels to create a delicious and harmonious finale.
Proof: 92
The house of Tessendier has been distilling eaux-de-vie for over 130 years using Charentais stills in the traditional Cognac methods which develop distinctive flavours and aromas. The family works closely with Cognac-based coopers to select the grain and toasting level of the French oak barrels used to mature their cognacs to perfection. This careful attention to detail enhances the nuanced, elegant aroma profiles of their spirits.
The profession of Cellar Master, today shared by brothers Jérôme and Lilian Tessendier, is a true vocation and a veritable passion. They now apply their expertise in blending and ageing techniques to a different world of spirits: rum. 
The brothers draw from their experience and clear vision of the spirits world. They begin by tasting, analysing, and evaluating rums from various sources to create a blend in accordance with the traditional French method. This elaboration will enhance the authenticity, finesse and subtlety of the spirit.
The Cellar Master created his rum in four key stages from search for terroirs to the finishing touches: origins, aging, blending and finishing.
Each of these stages follows the previous one, like the four seasons. This innovative, sequenced approach produces the rum known as Saison.
From pirate life on the open sea to Caribbean island paradises, perhaps no other spirit evokes such a romantic history as Rum. Made through fermentation and distillation of molasses or the fresh-pressed juice of sugar cane, Rums range from 20% to over 70% alcohol and come in a variety of tones from clear to dark. Highest quality Rums are generally produced in pot stills and aged in wood, while less expensive Clear or "White" Rums are produced in column stills and bottled without barrel aging. Naturally, Rums form the base of tropical cocktails like Daquiris and Mojitos.
CSC796168857517_12_0
Item#
658296