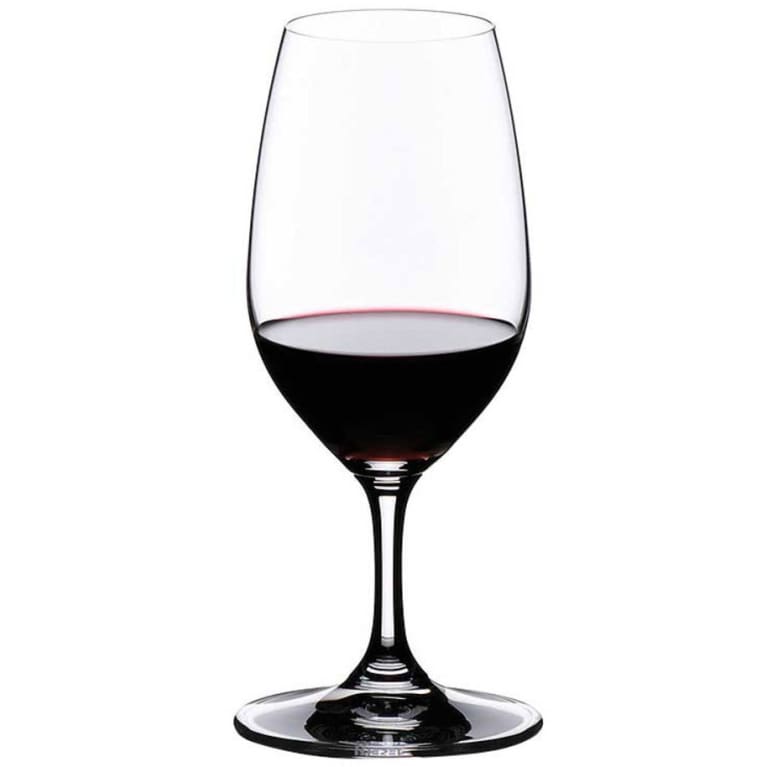 Riedel Vinum Port / Dessert Wine Glasses (Set of 2)
Description
Vinum was the first machine-made series of glasses in history based exclusively on the characteristics of grape varietals. Vinum has had a permanent impact on the globe's wine culture. These glasses have proved that the pleasures of consuming wine start with the glass. The Vinum Port / Dessert Wine glass highlights the rich fruit and sweetness characteristic of port. During a series of tastings conducted in London and Austria, some of the world's greatest port experts selected this glass as the ideal shape for vintage port. The Vinum Port glass is ideally suited for the appreciation of Tawny Port and Vintage Port.
Each glass holds 8-1/2 oz and stands 6-1/2" high
24 % leaded crystal glass
Sold in a box set of 2 glasses
All Riedel glasses are dishwasher safe
Wine sold separately
Promotional code discounts do not apply to this product.
Riedel Crystal was started in 1756 by Johann Christoph Riedel, a Bohemian who sold glassware across Europe. Now in its tenth generation, Riedel is known across the world for creating the most perfect wine and spirits lead crystal. Based on years of research, this glassware is shaped to ampilfy or turn down a wine's good and bad points.