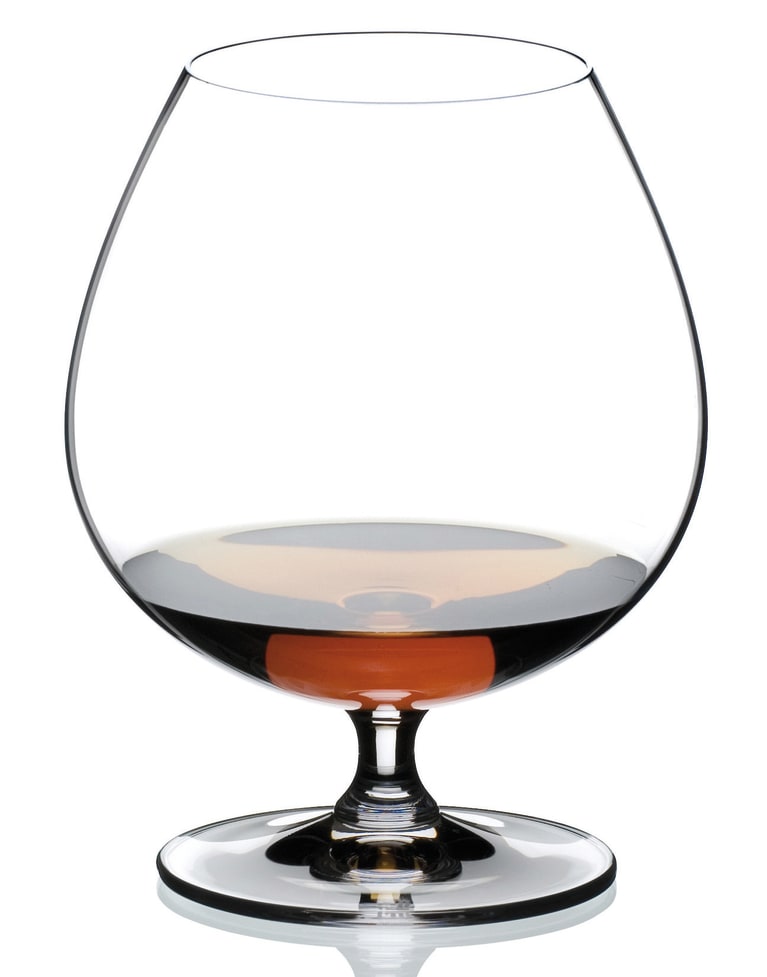 Riedel Cognac / Brandy Glasses (Set of 2)
Ships today if ordered in next 9 hours
Description
The classic machine-made Cognac glass of the established glass collection Riedel Bar is the essential glassware for every home bar. The traditional balloon shape of the Cognac glass concentrates the nuances of the bouquet. The round wide bowl lies perfectly in the hand to bring the wine to the right temperature. Every Riedel Bar glass is finely tuned to increase the enjoyment of spirits by showing the unique character of beverage; highlighting the tempting fruitiness and de-emphasizing the evidence of alcohol on the nose and palate. 6" H, with a 29.7 ounce capacity. Set of 2. All Riedel glasses are dishwasher safe.
Part of the Riedel Bar Collection. Riedel Bar is composed of stylish and functional glasses designed to enhance the enjoyment of spirits. The series showcases the aromatics and flavor characteristics, while minimizing the bit of alcohol. Riedel adopts the same approach in developing spirits glasses as they do to refine their wine glass shapes. Tasters determines which forms show the most popular spirits and fortified wines to their greatest advantage on the nose and palate, without losing he carefully crafted nuances of distillation to the dominance of alcohol.
The company Riedel is a family owned, 300 year-old crystal company known to be the inventor of varietal specific stemware. Riedel is the first company in history to recognize that the taste of a beverage is affected by the shape of the vessel from which it is consumed, and has been recognized for its revolutionary designs which complement primarily alcoholic beverages.
Promotional code discounts do not apply to this product. Sprits sold separately.
Riedel Crystal was started in 1756 by Johann Christoph Riedel, a Bohemian who sold glassware across Europe. Now in its tenth generation, Riedel is known across the world for creating the most perfect wine and spirits lead crystal. Based on years of research, this glassware is shaped to ampilfy or turn down a wine's good and bad points.