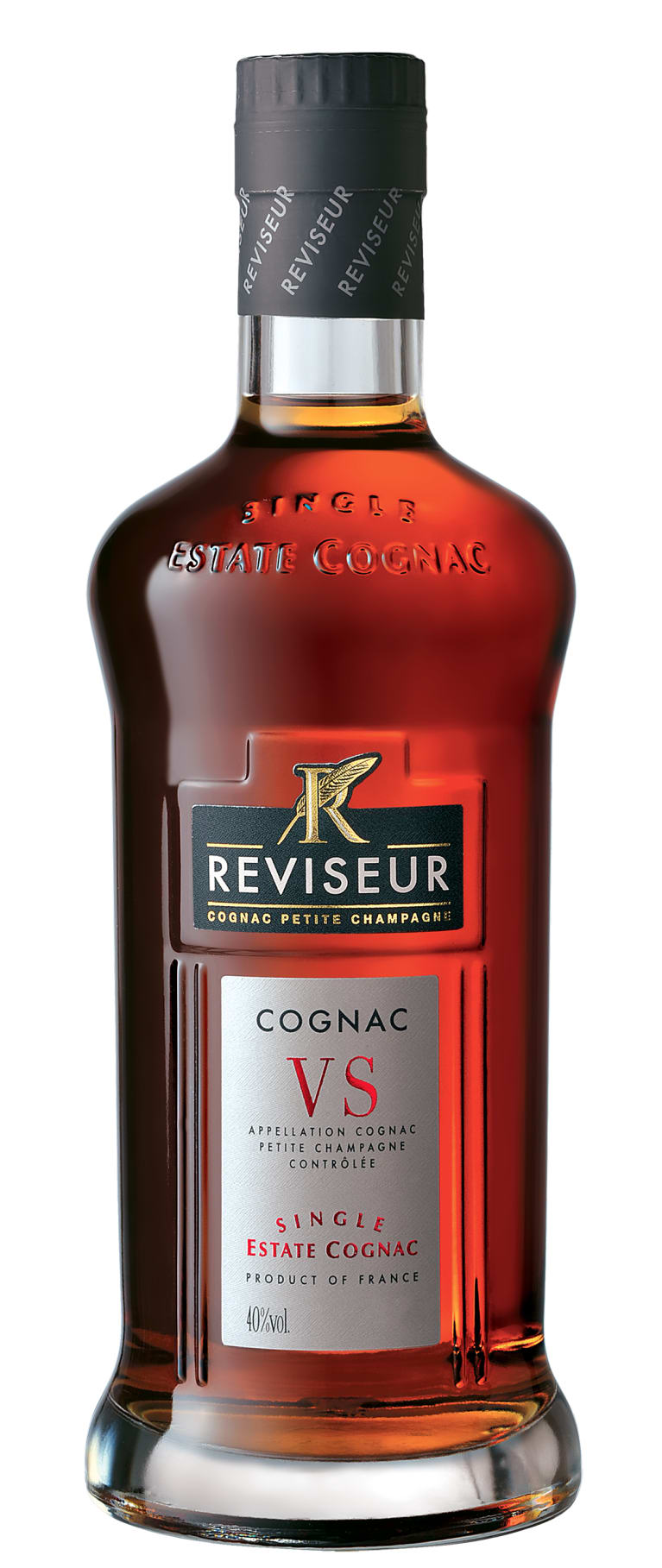 Reviseur VS Cognac
Out of Stock

(was $51.97)
Distiller Notes
Golden color. At first the nose is very fresh and brings hints of plum and almond that evolves to notes of leather. It is light, well balanced and pleasant in the mouth.
Cognac Reviseur embodies the attributes that have made the Petite Champagne cru that it comes from famous: intensity, full body and aromatic richness. The Reviseur estate spreads over more than 90 hectares in the heart of Petite Champagne.
Cognac Reviseur is produced by Domaines Francis Abecassis. Francis Abecassis and his daughter Elodie are "convinced that blending eaux de vie coming from one exceptional estate gives Cognac an unmistakable character and strength. Deeply attached to the terroir, we have decided to produce distinct Cognacs based on their origins. Our philosophy is therefore summed up in the expression" Single Estate Cognac"
Widely regarded as the finest and most complex grape-based spirit in the world, Cognac follows rigorously strict production guidelines. It is made exclusively of wine—most commonly from Ugni Blanc—from the Charente and Charente-Maritime regions surrounding the town of Cognac in southwestern France. After a second distillation in antique copper pot stills (called charentais), the spirit is transferred to French oak barrels and aged a minimum of two years (VS). Cognac is classified by both age and region (Cru). The Grande Champagne Cru and Petite Champagne Cru, both having shallow limestone soils, are the most respected.