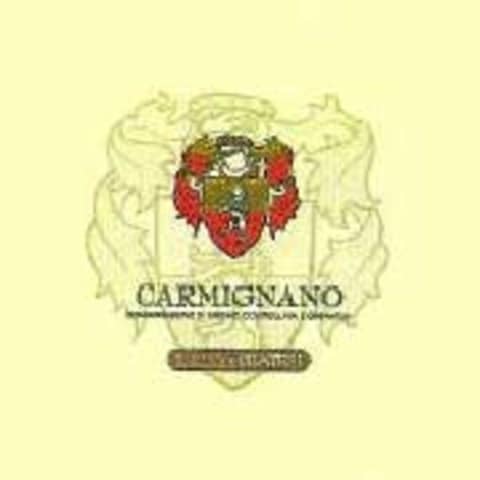 Winemaker Notes
Intense ruby red in color with warm and vibrant notes. The nose is ample elegant and complete with delicate perfume of vanilla, berries and licorice. Lively with spicy nuances. Delicate yet defined. It meets the palate with great volume and softness. Complex tannins and very balanced. Optimal structure with a fruity finish.
80% Sangiovese, 20% Cabernet Sauvignon
Situated on 12 acres of land, perched on the hills of Carmignano, near the town of Capezzano, Pratesi has been producing some of Tuscany's finest wines since the early 1980's. Carmignano and its glorious past has only recently been able to reestablish itself as a wine of great strength and character by receiving DOCG status. Pratesi, eagerly, has not missed a beat. During the first vintage of "Carmignano" D.O.C.G. in 1983, Pratesi yielded 3,000 to 4,000 bottles. In 1995 Pratesi earned their first gold medal for their 1991 "Carmignano" Riserve from Pramaggiore, an award reserved to Italian D.O.C. and D.O.C.G. only wines. Since 1997 changes have been taking place at the winery with the construction of a new wine cellar and the addition of new vines that will permit them to increase the production and finally bring the 2001 harvest to a total of 45,000 bottles including a third red wine. The company's goal is to produce wines of the highest quality by maintaining its careful and strict selection and to continue to meet the criteria and expectations of excellence.
Legendary in Italy for its Renaissance art and striking landscape, Tuscany is also home to many of the country's best red wines. Sangiovese reigns supreme here, as either the single varietal, or a dominant player, in almost all of Tuscany's best.
A remarkable Chianti, named for its region of origin, will have a bright acidity, supple tannins and plenty of cherry fruit character. From the hills and valleys surrounding the medieval village of Montalcino, come the distinguished and age-worthy wines based on Brunello (Sangiovese). Earning global acclaim since the 1970s, the Tuscan Blends are composed solely of international grape varieties or a mix of international and Sangiovese. The wine called Vine Nobile di Montepulciano, composed of Prognolo Gentile (Sangiovese) and is recognized both for finesse and power.
WBW2107761_2000
Item#
53072