Piccini Prosecco
Out of Stock

(was $17.99)
Winemaker Notes
Intense fruity with rich scents of apple, lemon and grapefruit. A pronounced aroma of wisteria in bloom and acacia flowers. The floral aromas clash with a pleasantly bitter citrus rind note that is inherent in Prosecco grape (glera). Vivid and fresh, with a fine, persistent perlage.
Prosecco is a fantastic wine food. Fantastic with antipasti, from olives to aged cheeses to roasted peppers or marinated artichokes. Wonderful with freshwater fish and sea food. Because it is so easy to pair with food, Prosecco is a wine to summer up your day all year around!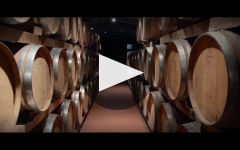 The Piccini family is rooted in the heart of Chianti and profoundly linked to the region's rich winemaking culture. Their story began in 1882, when Angiolo Piccini bought 7 hectares (17 acres) of vineyards and began producing wines under the motto: "It's not how much wine we make, but how much passion we put in our work."  Under the guidance of Mario Piccini, the fourth generation of the family, Piccini is today one of the most distinctive, dynamic and innovative Italian estates represented among the top 25 largest Italian producers. The Chianti Orange Label is the iconic wine, and reflects the family's ambition to rediscover Chianti as a contemporary wine. The wines are grounded in tradition yet have an innovative, charming and fun personality, providing a bold and exciting choice for wine lovers around the world. 
Tenute Piccini is among the most prominent wine producers in Tuscany, playing a leading role in the production of Chianti, Chianti Classico and Montalcino wines. The family has five other stand-alone properties in top Tuscan wine regions as well as the two "volcanic estates" on the Etna and Vulture mountains, a parallel project to the successful Piccini brand. The family's philosophy behind the boutique estates is very classical: producing wines that reflect the region, focusing on expressiveness of the grapes variety in relation to the area of origin.  
The family estates have been converted to organic farming. These practices, together with a selection of drought-tolerant rootstocks, lower density trellising systems, indigenous grape varieties replacing some of the less suitable international ones, aim at a holistic approach towards sustainable vine growing.  
One of the world's most popular and playful sparkling wines, Prosecco is a specialty of northeastern Italy, spanning nine provinces of the Veneto and Fruili-Venezia Giulia regions. A higher-quality version of Prosecco wine that must meet more stringent production requirements is known as Prosecco Superiore and must come from the more rugged terrain between the towns of Valdobiaddene and Conegliano. Prosecco can be produced as a still wine, a semi-sparkling wine ("frizzante"), or a fully sparkling wine ("spumante")—the latter being the most common. While Prosecco wine is typically produced in a "brut" (dry) style, its fresh and fruity character makes it seem a bit sweeter than it actually is. "Extra dry" styles, incorporating higher levels of residual sugar, are quite popular, however.
Prosecco wine is made from the Glera grape, which was formerly and confusingly called Prosecco, these wines are notable for pleasant flavors of peach, pear, melon, green apple, and honeysuckle. Lower pressure during the carbonation process (also called the tank method) means that the bubbles are lighter and frothier than in Champagne or other traditional method sparkling wine, and less persistent. Prosecco is also a great choice to blend with orange juice for mimosas for a classic brunch beverage.
A term typically reserved for Champagne and Sparkling Wines, non-vintage or simply "NV" on a label indicates a blend of finished wines from different vintages (years of harvest). To make non-vintage Champagne, typically the current year's harvest (in other words, the current vintage) forms the base of the blend. Finished wines from previous years, called "vins de reserve" are blended in at approximately 10-50% of the total volume in order to achieve the flavor, complexity, body and acidity for the desired house style. A tiny proportion of Champagnes are made from a single vintage.
There are also some very large production still wines that may not claim one particular vintage. This would be at the discretion of the winemaker's goals for character of the final wine.