JP Wiser's 18 Year Blended Canadian Whisky
Out of Stock

(was $61.99)
Distiller Notes
Aged to perfection over 18 long years and blended with exacting care to deliver a premium whisky with the smoothest of finishes. This multiple award-winning spirit is something you'll want to have on hand to serve and enjoy on special occasions.
Proof: 80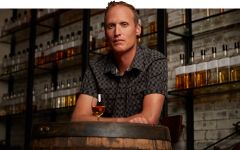 In 1857, before Canada was even Canada, J.P. Wiser was distilling and barreling whisky in Prescott, Ontario. By the early 1900's, J.P. Wiser was selling whisky all over the world, growing to become Canada's third largest distiller. His choice to age his whisky longer than others at the time led to both its quality and its popularity. Today, they care about quality as much as the founder, from grain to glass, and they're proud to carry the legacy of J.P. Wiser's forward.
J.P. Wiser's award-winning Canadian whiskies are crafted with the finest ingredients and aged a minimum of three years to deliver a light and smooth taste.
Often considered the lightest and friendliest of Whiskeys, Canadian Whiskey is most often corn-based, but a small portion of rye is often also added to the mash bill in order to enhance flavor. Because of the prevalence of this practice, Canadian Whisky is often referred to as Canadian Rye or Rye Whisky, though one shouldn't confuse it with American Rye Whiskey, which must have a mash bill made from at least 51% rye grain. Canadian Whiskey must be entirely produced in Canada, including an aging period of three years in oak barrels.