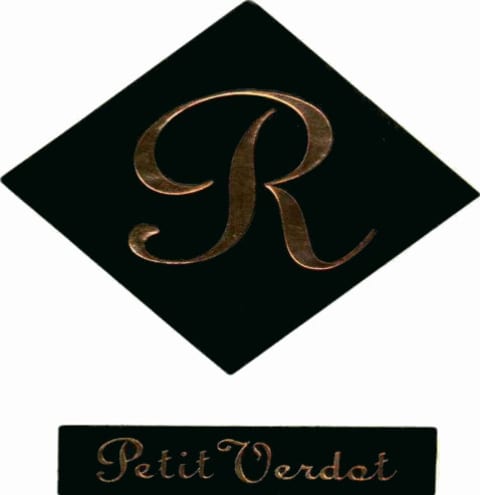 Jeff Runquist R Petit Verdot 2011
Jeff Runquist started his adventure in the wine industry in 1977 when he interned with Seagrams at their Paul Masson Sherry Cellars in Madera while studying enology at UC Davis. Upon graduating in 1980, he worked in the cellar at Montevina in Amador County's Shenandoah Valley and was promoted to winemaker in 1982. After a three year stint at the Napa Valley Cooperative Winery from 1987 through 1990, Jeff became the winemaker for the J. Lohr winery in San Jose. It was during his tenure at J. Lohr that it became clear that he was going to have to make wine for himself.
Jeff produces wines from grapes grown throughout California. At last count he was planning to crush over twenty different varieties from nine different appellations for the 2013 vintage. Most of these wines are produced in very small limited quantities. However, there are four principle wines that the winery strives to have available throughout the year and they are: Petite Sirah, Zinfandel, Barbera, and Petit Verdot. ll of Jeff's wines share a theme of fresh fruit reflective of the varietal flavors inherent in the grapes. Jeff selects grapes from vineyards that provide rich full flavors without loads of astringent tannins.
A major force on the global playing field, California is the world's fourth largest wine-producing region on the planet and the majority of land under vine here is devoted to red varieties, covering nearly double the vineyard acreage of whites.
While the state's incredibly diverse terrain and microclimates allow for countless red wine styles, the one factor unifying all California red wine is the abundance of sunshine and a long, consistent growing season, which leads to well-developed and fully ripened fruit.
The most famous region today, of course, is the acclaimed Napa Valley, where Cabernet Sauvignon reigns as king.
Sonoma County, nestled between Napa Valley and the Pacific Ocean, claims great variability in geography and microclimates. Here world-class Pinot Noir is possible from Sonoma's cooler sites while old, gnarly Zinfandel vines survived Prohibition.
The Central Coast, Lodi and the Sierra Foothills also excel in the production of Zinfandel, Cabernet Sauvignon and remain active frontiers for newer varieties, namely Rhône and Spanish.
The cool Anderson Valley in California's North Coast region is a fantastic source of Pinot noir.
ZZZREFPRODUCT358578
Item#
358578