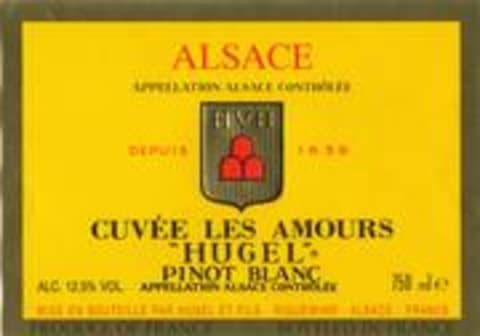 Hugel Pinot Blanc Amour (half-bottle) 1998
Winemaker Notes
Pale straw in color with an open, fresh, subtle aroma with vanilla highlights. It is soft and round, gently dry in the mouth and fuller than most Pinot Blancs.
In the cellars, the oldest of which dates back to 1551, can be seen rows of oak wine casks, over one hundred years old, crafted by the forefathers of the present generation of Hugels now running the company. Near them is the oldest cask in the world still in use: the Sainte Caterine, which has a capacity of 8,800 litres. It was built in 1715, the year in which Louis XIV died.
The company has always maintained its family character and is determined to keep it that way. The vineyards are owned and farmed by individual members of the family whereas the company owns the buildings and machinery.
NDV447236_1998
Item#
14802