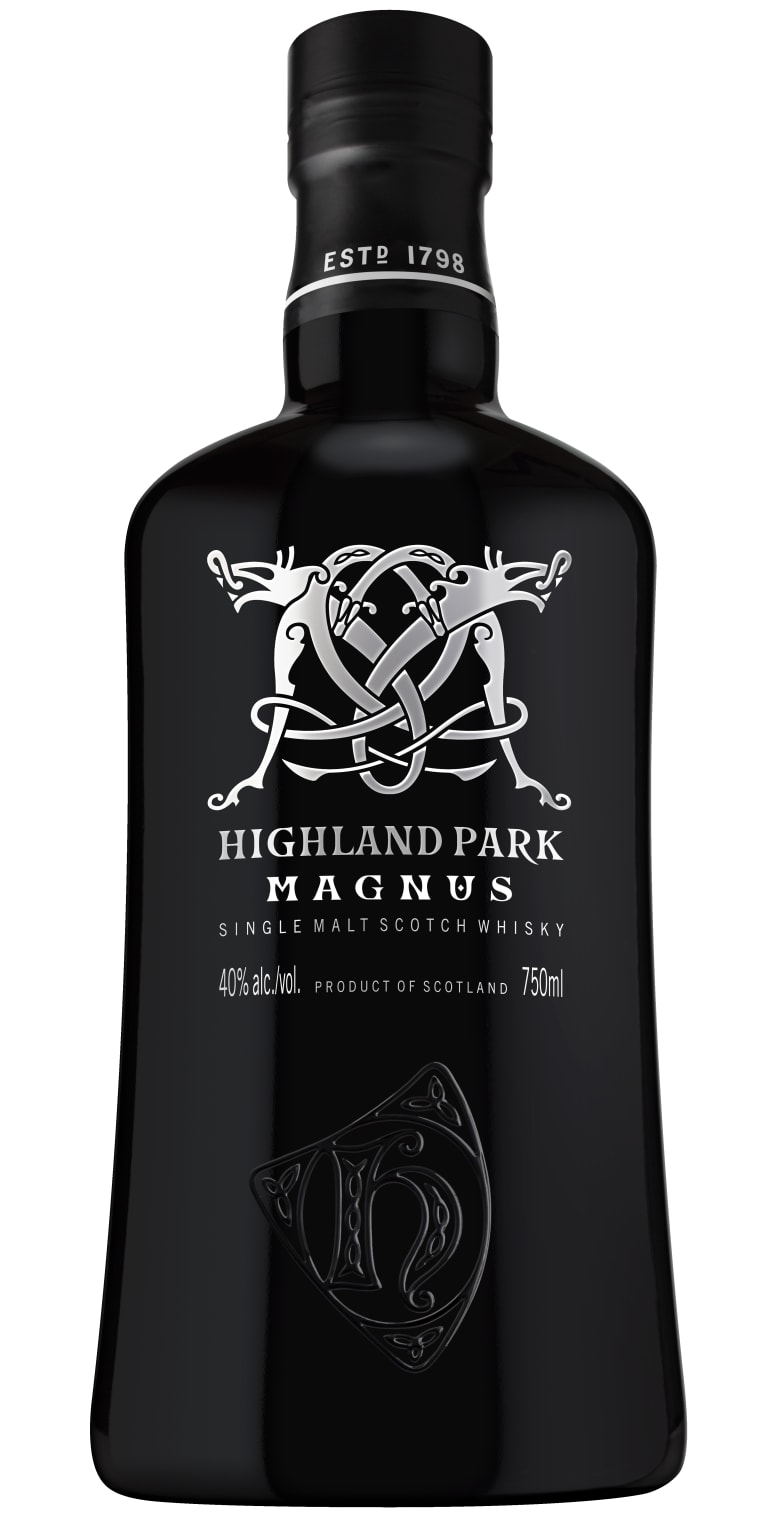 Highland Park Magnus Single Malt Scotch Whisky
Ships today if ordered in next 9 hours
Limit
0
bottles
per customer
Distiller Notes
Highland Park Magnus is the perfect tribute to Highland Park's founder Magnus Eunson, a butcher and church officer by day and bootlegger by night. Matured in a high proportion of first-fill American oak sherry casks, Magnus combines the lightly peated character of Highland Park with a more profound vanilla flavor profile.
Proof:80
Unquestionably remote, their fiercely independent islands once sat at the crossroads between powerful Nordic and Scottish cultures and were ruled by the Viking Kings of Norway and Denmark. Scattered in windswept waters, 16km from the northernmost reaches of the Scottish mainland, where the North Sea rises up to meet the Atlantic Ocean, lie the seventy or so islands which make up Orkney. Only twenty are inhabited. in Kirkwall, on their 'mainland', Highland Park has been distilled since 1798 – on the same site as Magnus Eunson's original illicit still at High Park. The distillery lies almost in the Arctic Circle, roughly the same as Anchorage, Alaska. And in fact we're closer to Oslo in Norway than we are to London in the UK, but divided by mile upon stormy mile of water.
"A good gulp of hot Scotch Whisky at bedtime–it's not very scientific, but it helps!"
Alexander Fleming, Scottish inventor of penicillin, prescribed it as a cure for the common cold. Today Single Malt Scotch Whiskies are prized by enthusiasts and aficionados the world over for their rarity, age and complexity. By definition these must be produced in Scotland from a single distillery and made entirely from malted barley, using a pot still. The appearance, aroma and flavor of a Single Malt Scotch Whisky can vary widely depending on whether it was produced in the Highlands, Lowlands Islands, Speyside, Islay or Campbelltown regions.