Winemaker Notes
The Foppiano Vineyards 2001 Sangiovese is richly textured with nuances of ripe red strawberries and black bing cherries complemented by a smooth dousing of American oak. Firm ripe tannins add depth and finesse and tame this grape's notorious acid.
The finish is long and lingering.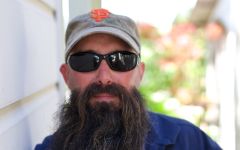 Foppiano Vineyards is proud of their Italian heritage and deep, 120-year roots in the Russian River Valley. The story of Foppiano Vineyards is a family epic full of tradition, perseverance and contributions to the history of Sonoma County and the wine industry. Founded in 1896 by Giovanni Foppiano, Foppiano Vineyards is Sonoma's oldest continually operated, family-owned winery. Their family has supplied northern California with wine for over a century surviving Prohibition. They believe that through the strength of family and a commitment to quality, their traditions will be maintained and thrive. The vision of the fifth generation of the Foppiano family guides our winery into the future while creating a world class wine program representative of their history.
Nestled in the rolling hills of Sonoma County, Foppiano Vineyards sits on a 160-acre estate in Russian River Valley, an American Viticulture Area Louis M. Foppiano helped to establish. Cooling morning fog and warm summer days created the ideal microclimate for grapes. Since 1896 their estate vineyards have produced ripe, expressive fruit, enabling our award-winning wines to speak for themselves, vintage after vintage. Their estate Petite Sirah, Pinot Noir, Zinfandel, Sauvignon Blanc and Chardonnay vineyards thrive in the temperate climate of the Russian River Valley. Foppiano Vineyards' premier location, combined with their foundation of core family values, has allowed them to produce quality wines for over 100 years. With a great respect for the earth, the family farms their land sustainably and provides the highest level of care and maintenance. It is their goal to ensure the vineyards continue to produce quality fruit for many years to come.
BBWFOPSANG_2001
Item#
58759