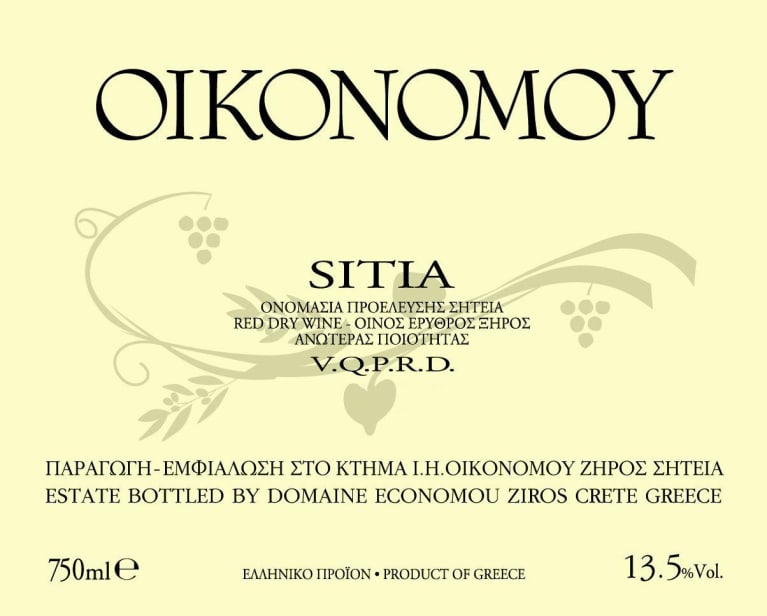 Domaine Economou Oikonomoy Sitia 2006
Out of Stock

(was $39.99)
is a vin-de-terroir natural winemaker of extraordinary ability. With an oenology degree from Alba, years of cellar work in Germany and Bordeaux (Chateau Margaux) as well as Piedmont, under the guidance of Nebbiolo maestros such as Ceretto and Scavino, he returned to Crete in 1994. Upon resurrecting the family vineyards, Yiannis brought his considerable collective wine making experience to bear on the rare native varietals of the high Ziros plateau of eastern Crete. The Domaine's 16 hectare vineyards are located in the villages Ziros, Katsidoni and Etia at an altitude of 600-650m. Mostly planted to Liatiko, Yiannis farms a special small-berried clone that is not found anywhere else in Greece. Domaine Economou's wines are released when Yiannis deems them ready, consequently many vintages are released 10 to 15 years after harvest. They are some of the most idiosyncratic and distinctive wines in the world.
As one of Greece's largest island's, its wines enjoyed high glory during the Middle Ages. Today Crete is full of ambitious winemakers with the city of Heraklion as its viticultural hub.
Beyond the usual suspects, there are hundreds of red grape varieties grown throughout the world. Some are indigenous specialties capable of producing excellent single varietal wines, while others are better suited for use as blending grapes. Each has its own distinct viticultural characteristics, as well as aroma and flavor profiles, offering much to be discovered by the curious wine lover. In particular, Portugal and Italy are known for having a multitude of unique varieties but they can really be found in any region.
ZZZREFPRODUCT254140
Item#
254140