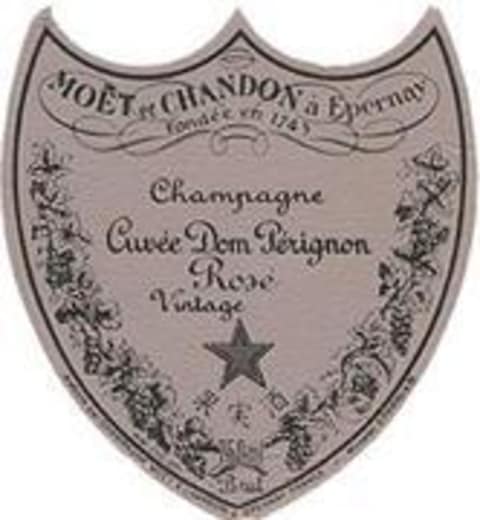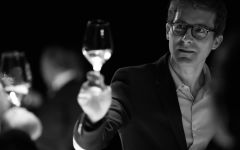 Dom Pérignon x Lady Gaga
The Queendom that Lady Gaga and Dom Pérignon bring to life is a radical expression of the electrifying, liberating power of creative freedom – a power they both embody and that we need more than ever. This universe is a celebration of creative freedom as a vital impulse that opens up new horizons for the world. It invites us to move forward and embrace this power for ourselves, to encourage it and affirm it for everyone to see.
Learn about Dom Perignon, the history of the famed Champagne brand, how it's made, and its flagship Vintage Blanc, Vintage Rosé and P2 Plenitude.
History of Dom Perignon
Dom Pierre Pérignon, a French Benedictine monk, set out his vision to "create the best wine in the world" when he became Cellar Master at the sacred Abbey of Hautvillers in 1668. Dom Pérignon dedicated over 40 years to this mission, employing a visionary spirit and daring approach to the wine making process. Over that time, he became known as the 'father of champagne' for laying down the fundamental rules for the traditional Champagne production method (La Methode Champenoise or Traditionelle). A favored wine of the Sun King Louis XIV, Dom Pérignon himself compared his wine to "drinking stars". 
Dom Pérignon: an absolute commitment to Vintage
Dom Pérignon's commitment to vintage is absolute. Each Dom Pérignon is a true act of creation, made from only the best grapes. The champagne's intensity is based in precision, so inviting, so mysterious. Each Vintage has three Plénitudes, and embodies the total faith in the creation that is constantly renewed by Chef de Cave Vincent Chaperon. Coupled with a bold sense of playfulness, Dom Pérignon inspires the greatest creators in the world.
A quest for harmony as a source of emotion
Made only from the best grapes grown in one single year, each Dom Pe´rignon's Vintage represents a harmonic balance between the nature of the year and the signature of Dom Pérignon. After no fewer than 8 years of elaboration, each vintage emerges complete, seamless and tactile.
How Dom Pérignon is Made
Dom Pérignon Champagne is made through an assemblage of Pinot Noir and Chardonnay, created by using only the best grapes harvested from the 17 Grands Crus in Champagne and the Premier Cru of Hautvillers.
Associated with luxury, celebration, and romance, the region, Champagne, is home to the world's most prized sparkling wine. In order to bear the label, 'Champagne', a sparkling wine must originate from this northeastern region of France—called Champagne—and adhere to strict quality standards. Made up of the three towns Reims, Épernay, and Aÿ, it was here that the traditional method of sparkling wine production was both invented and perfected, birthing a winemaking technique as well as a flavor profile that is now emulated worldwide.
Well-drained, limestone and chalky soil defines much of the region, which lend a mineral component to its wines. Champagne's cold, continental climate promotes ample acidity in its grapes but weather differences from year to year can create significant variation between vintages. While vintage Champagnes are produced in exceptional years, non-vintage cuvées are produced annually from a blend of several years in order to produce Champagnes that maintain a consistent house style.
With nearly negligible exceptions, . These can be blended together or bottled as individual varietal Champagnes, depending on the final style of wine desired. Chardonnay, the only white variety, contributes freshness, elegance, lively acidity and notes of citrus, orchard fruit and white flowers. Pinot Noir and its relative Pinot Meunier, provide the backbone to many blends, adding structure, body and supple red fruit flavors. Wines with a large proportion of Pinot Meunier will be ready to drink earlier, while Pinot Noir contributes to longevity. Whether it is white or rosé, most Champagne is made from a blend of red and white grapes—and uniquely, rosé is often produce by blending together red and white wine. A Champagne made exclusively from Chardonnay will be labeled as 'blanc de blancs,' while ones comprised of only red grapes are called 'blanc de noirs.'
What are the different types of sparkling wine and Champagne?
Beloved for its lively bubbles, sparkling wine is the ultimate beverage for any festivity, whether it's a major celebration or a mere merrymaking of nothing much! Sparkling wine is made throughout the winemaking world, but only can be called "Champagne" if it comes from the Champagne region of France and is made using what is referred to as the "traditional method." Other regions have their own specialties—Crémant in other parts of France, Cava in Spain and Prosecco in Italy, to name a few. New World regions like California, Australia and New Zealand enjoy the freedom to make many styles of sparkling wine, with production methods and traditions defined locally. In a dry style, Champagne and sparkling wine goes with just about any type of food. Sweet styles are not uncommon and among both dry and sweet, you'll find white, rosé—or even red!—examples.
How is sparkling wine and Champagne made?
Champagne, Crémant, Cava and many other sparkling wines of the world are made using the traditional method, in which the second fermentation (the one that makes the bubbles) takes place inside the bottle. With this method, spent yeast cells remain in contact with the wine during bottle aging, giving it a creamy mouthful, toasted bread or brioche qualities and in many cases, the capacity to age. For Prosecco, the carbonation process usually occurs in a stainless steel tank (before bottling) to preserve the fresh fruity and floral aromas imminent in this style.
What gives sparkling wine and Champagne its bubbles?
The bubbles in sparkling wine are formed when the base wine undergoes a secondary fermentation, which traps carbon dioxide inside the bottle or fermentation vessel.
How do you serve sparkling wine and Champagne?
Ideally for storing sparkling wine and Champagne in any long-term sense, they should be at cellar temperature, about 55F. For serving, cool sparkling wine and Champagne down to about 40F to 50F. (Most refrigerators are colder than this.) As for drinking it, the best glasses have a stem and flute or tulip shape to allow the bead (bubbles) to show.
How long does sparkling wine and Champagne last?
Most sparkling wines like Prosecco, Cava or others around the "$20 and under" price point are intended for early consumption. Sparkling wines made using the traditional method with extended cellar time before release can typically improve with age. If you are unsure, definitely consult a wine professional for guidance.