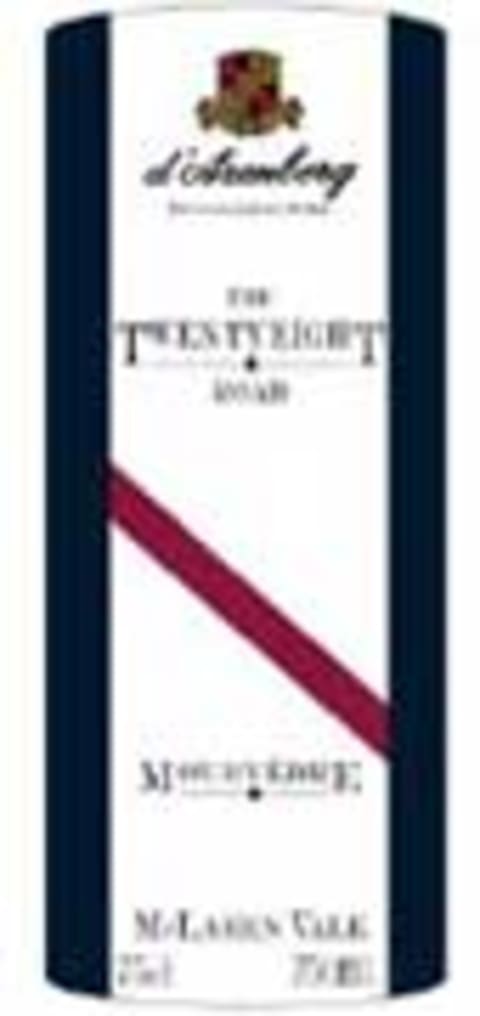 d'Arenberg The Twenty Eight Road Mouvedre 2004
Winemaker Notes
d'Arenberg's vineyards are bordered by Seaview Road to the North, Chalk Hill Roadto the South, Coppermine Road to the East and Twentyeight Road to the West.Some locals claim Twentyeight Road is so named originally being 28 "chains" inlength. Others claim it was because it runs to the original 128th linear map divisionof the district. Alongside this somewhat crooked dirt track is d'Arenberg's Mourvedre Vineyard.
Deep bright crimson ruby in color with lifted, spicy clove, cranberry andripening blackberry primary fruit smells, elements of mulberry, lightblackcurrant, cinnamon and vanilla licorice, as well as mint and flowers,especially violets are evident on the young palate. Its medium to full flavoredfruit weight dominating softer, rounded vanilla mocha oak flavors, before along fine acid and slightly sour cherry tannin like finish.
After some bottle age The Twentyeight Road Mourvèdre should soften incolor to more cedary, brick red hues and the nose develop more tobacco,coffee and spicy black olive smells whilst retaining underlying cranberry andfloral scents as well as hints of pine needle and tar which can also be found inthe mouth. The palate should also develop and integrate with soft prune,cranberry, velvety earthly chocolate flavors and a vibrant fresh acid and finegrained tannin finish for quite some considerable time.
d'Arenberg is one of the undisputed kings of Australian Shiraz and other Rhone varieties that have historically defined the region. A century on, their vineyards have grown to some 450 acres in McLaren Vale, including Shiraz dating back to d'Arenberg's first plantings in 1912, and nearly one-third of McLaren Vale's old bush-vine Grenache. Fourth generation winemaker, Chester Osborn, recently converted all of the family's vineyards to organics and biodynamics and moved to solar energy in the winery. All the while, in terms of winemaking, not much has changed--all the wines are basket-pressed, the reds foot-trodden during fermentation; everything is done in small batches, leading to an impressive array of bottlings every year, each showing a different facet of McLaren Vale terroir. Having been inducted into Wine & Spirits Magazine's Hall of Fame for earning a place on its Top 100 Wineries nine times, this accolade is a reflection of d'Arenberg's revered reputation worldwide.
CLW11525_2004
Item#
90121