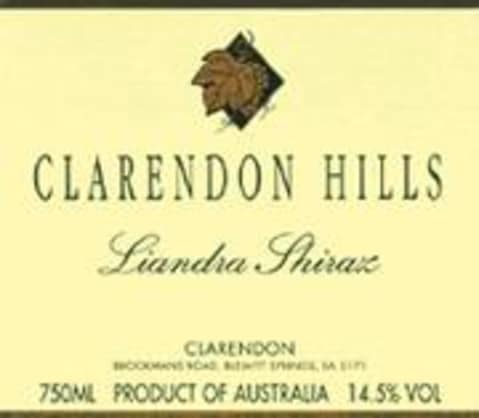 Clarendon Hills Liandra Syrah 1998
Syrah/Shiraz
from
McLaren Vale, Australia
Ships Sat, Mar 30
Limit
0
bottles
per customer
Winemaker Notes
The depth of color is immediately apparent with a dark blood red, almost black in the center of the glass. The color extends all the way to the rim and the clarity is just removed from brilliance, indicating that the wine has not been filtered.
A very complex and concentrated bouquet immediately greets you. There is aniseed and some floral notes such as violets. In addition there is roasted meats and underlying raspberry, blackberry and plum fruit characters. This adds up to a wine that is quite reminiscent of the Northern Rhone, and certainly a fair way removed from its origins in South Australia. With all the fruit and spice it is hard to detect the oak character such is the concentration of these flavors.
Fabulous mixture of flavors over the palate which has a sweet and savoury taste at the same time. The sweetness is in the form of fruit which is again to the fore with blackberry and plums being most obvious. The savoury components are the herbal aniseed lift and the roasted meat character which is unique to the Shiraz grape variety.
The wine, despite its concentration, is easy and enjoyable to drink. There is chewy texture and plenty of viscosity across the mouth. The structure completes the wine with big strapping tannins combining with sufficient acid to provide a slightly sour counterbalance to the sweet fruit.
This wine is, however, most attractive right now which must be seen as a bonus. If you can be patient put a few bottles away for 10 years.
Whilst drinking the wine in youth select a dish that combines rich flavors with just a hint of sweetness to soften the tannins that are quite aggressive at the moment. Slow cooked Beef cooked in red wine, onions and plenty of herbs would be just about ideal.
Clarendon Hills is a small family-run winery based in Clarendon, South Australia. The company was founded by biochemist, Roman Bratasiuk, in 1990. The story of Clarendon Hills is one of passion, dedication and commitment to exception wine. It all began when this biochemist and wine lover decided to produce his own wine. Though he'd never trained as a winemaker, Roman let himself be guided by his refined palate and scientific knowledge. Following his favorite producers and preferred styles, Roman sought to make a version of the wines he loved.
CNC755652_1998
Item#
9215