Charles Heidsieck Blanc des Millenaires Brut 1995
Winemaker Notes
A magnificent, luminous golden robe with primose highlights, elaborated exclusively from Chardonnay grapes. A delicate, distinctive bubble, the result of more than 15 years of aging in Gallo-Roman chalk cellars. The rich bouquet offers up aromas of dried and candied fruits such as hazelnuts, almonds and dates. The wine of aesthete, with deep handy notes of beeswax and nougat. The year 1995 finds expression in this wine thanks to the voluptuous, velvety and yet delicate texture so characteristic of the Blanc des Millenaires. Smooth and sensual, the wine reveals its generosity in notes of salty caramel and its mildness in a hint of almond milk, complemented by subtle notes of vanilla and cedar wood. A unique emotion, an impression of eternity, much like the feeling on has when standing in the heart of 2000-year old chalk cellars for which this wine is named.
Critical Acclaim
All Vintages
Drunk from a bottle that was disgorged in 2016, the 1995 Blanc des Millenaires continues to show very well, wafting from the glass with a complex bouquet of waxy citrus rind, dried pear, walnut oil, warm bread and fresh pastry. On the palate, it's full-bodied, enveloping and chalky, with a rich and muscular core, lively acids and a long, precise finish. Impeccably balanced, this is a cuvée I have drunk on many occasions and which used to be well-represented in my own cellar, but this is as good a bottle as I have ever encountered. In the plenitude of full-maturity, now is a great time to pop corks.
A mouthwatering Champagne, refined and satiny in texture, with a citrusy overtone to the flavors of apricot preserves, toasted hazelnut and brioche, crystallized honey and fleur de sel. Presents a lasting, smoke- and spice-filled finish. Drink now through 2025.
So silky-smooth and with such intense nut toffee! The toastiness is there, but it's swimming in an oily nectar which prevents it from really making its way forward as it does in many other vintages. Pretty mousse and uplifting charm.
This 12-year old shows signs of maturity, but retains freshness and liveliness as well. With its yeasty edge, toasty flavors and wonderful white fruits all in balance, it is finely balanced. The acidity is kept in check by the richness of the mature fruit. A very complete Champagne. Editors' Choice
This luxurious blend from the Côte des Blancs is gaining maturity, though it's still fresh enough that the flavors have the taste of a ripe white peach. The bubbles are fine, the flavors touched by vanilla and cream. A broad, luscious Champagne to make fried chicken festive.
A wine with some impressive deep-set complexity. Very toasty, sweet, caramelized lemon and grapefruit aromas plus a wealth of grilled hazelnuts and sweet-smelling spicy accents too. The palate's smoky, savory and has sherry-like nutty aged characters. The thread runs long through the finish, and slightly dried citrus fruits fade slowly in a nutty afterglow with a candied lime finish. A truly mature Champagne.
View More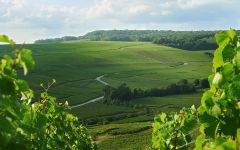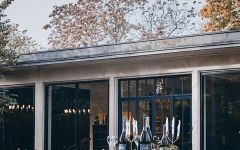 From the very start, the wines of Charles Heidsieck managed to seduce the royal courts of Europe. Today, the House's wines are awarded the highest accolades by professional juries across the world. The quantity of medals and trophies regularly earned by Charles Heidsieck is simply extraordinary. The winemaking team has been awarded the "Winemaker of the Year" trophy nine times by the UK International Wine Challenge.
Régis Camus joined Charles Heidsieck in 1994 and has been the head winemaker of the House since 2002. This meticulous and passionate professional likes to keep an eye on everything: the state of the vineyards, the selection of the grapes, their pressing and their vinification, cru by cru, in individual vats. His mission is to perpetuate the Charles Heidsieck style, reflecting the richness of the Champagne region.
Associated with luxury, celebration, and romance, the region, Champagne, is home to the world's most prized sparkling wine. In order to bear the label, 'Champagne', a sparkling wine must originate from this northeastern region of France—called Champagne—and adhere to strict quality standards. Made up of the three towns Reims, Épernay, and Aÿ, it was here that the traditional method of sparkling wine production was both invented and perfected, birthing a winemaking technique as well as a flavor profile that is now emulated worldwide.
Well-drained, limestone and chalky soil defines much of the region, which lend a mineral component to its wines. Champagne's cold, continental climate promotes ample acidity in its grapes but weather differences from year to year can create significant variation between vintages. While vintage Champagnes are produced in exceptional years, non-vintage cuvées are produced annually from a blend of several years in order to produce Champagnes that maintain a consistent house style.
With nearly negligible exceptions, . These can be blended together or bottled as individual varietal Champagnes, depending on the final style of wine desired. Chardonnay, the only white variety, contributes freshness, elegance, lively acidity and notes of citrus, orchard fruit and white flowers. Pinot Noir and its relative Pinot Meunier, provide the backbone to many blends, adding structure, body and supple red fruit flavors. Wines with a large proportion of Pinot Meunier will be ready to drink earlier, while Pinot Noir contributes to longevity. Whether it is white or rosé, most Champagne is made from a blend of red and white grapes—and uniquely, rosé is often produce by blending together red and white wine. A Champagne made exclusively from Chardonnay will be labeled as 'blanc de blancs,' while ones comprised of only red grapes are called 'blanc de noirs.'
Representing the topmost expression of a Champagne house, a vintage Champagne is one made from the produce of a single, superior harvest year. Vintage Champagnes account for a mere 5% of total Champagne production and are produced about three times in a decade. Champagne is typically made as a blend of multiple years in order to preserve the house style; these will have non-vintage, or simply, NV on the label. The term, "vintage," as it applies to all wine, simply means a single harvest year.
LAT153669_1995
Item#
166022