Chamucos Reposado Tequila
Out of Stock

(was $54.99)
Distiller Notes
Aged for 6-7 months in American Oak, on entry the Chamucos Tequila Reposadot is very soft, silky mouth feel and well balanced with flavors of cooked blue agave, tropical fruit, vanilla, toffee, cinnamon spice, fennel and black pepper. Agave, fruit, vanilla and toffee, flavors linger. Finishes soft with the right amount of heat.
Critical Acclaim
All Vintages
Tequila Chamucos Reposado Tequila salts the olfactory senses while edging out fragrances of wild flowers and apricot. Fruit, flower and earth combine on the palate for a complex layered effect, brushed by white pepper and a creaminess that works with the mineral-acidity on the finish.
Look for a soft gold hue and jalapeño zing on the aroma. The drying palate opens with a savory flash, then the long fade layers vanilla, spearmint and cinnamon. Aged 6-7 months.
View More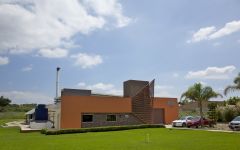 Tequila Chamucos is a carefully handcrafted, ultra-premium tequila made for connoisseurs. Made with 100% de Agave, it's the truest expression of tequila. Its amazing purity, aroma and flavor is the result of careful small batch production. 
Tequila Chamucos harvests 100% organic premium blue agave grown in Los Altos, Jalisco. The agave is slow-cooked in specially designed masonry ovens under low temperature and low pressure, cooking for approximately 30 hours. The agave is then cooled for another 24 hours. The juice or "agua miel", is naturally fermented with proprietary yeast before being double distilled in specially designed stainless-steel Alembic stills.
Tequila Chamucos proudly respects the land. This respect has resulted in eco-friendly initiatives like using recyclable materials for all bottles and packaging, as well as organic farming methods that include the ban of herbicides, pesticides and chemical fertilizers.
"Si amanece nos vams!" | If dawn comes, we will leave!
…Legend has it that Chamucos – dark , shadowy creatures who appear in dreams and only visit briefly at night— play bothersome, frightening and mischievous acts on those whom they visit, like sitting on the edge of the bed and vanishing into the darkness when spotted. 
The Chamucos regularly visit distilleries to take their "Angel's Share", accounting for the mysterious loss of tequila during barrel aging. 
Tequila Reposado refers to Tequilas that have been 'rested', or aged, in oak barrels for a minimum of two months but not more than one year. Depending on the specific flavors a tequilero wishes to impart on the spirit, a variety of different barrels may be used, from Brandy and Bourbon, to Wine and Sherry. The time spent on the wood allows Reposado Tequilas to mellow as they age, softening and rounding powerful flavor components brought by the agave and marrying them to subtle notes of caramel and vanilla brought by the barrel itself.