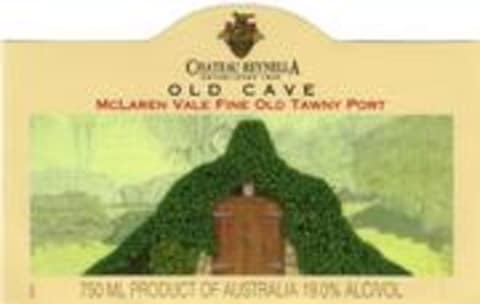 Ch. Reynella Old Cave Tawny Port (500ML)
Port
from
McLaren Vale, Australia
Ships Sun, Dec 16
Limit
0
bottles
per customer
Add to Cart
Limit Reached
Established in 1838, Chateau Reynella enjoys the unrivalled prestige as the birthplace of South Australia's internationally renowned wine industry and the proud home of the State's oldest operating winery.
The Reynell name goes back to the very beginning of the wine industry in South Australia, when John Reynell planted some of the first vines in the infant colony in the area which was later to bear his name. This pioneer of the grape was born in 1809 of a Devonshire farming family.
Shortly after his arrival in 1838 John Reynell established his property, situated 20 kilometres south of Adelaide and 5 kilometres east of St. Vincent's Gulf - the gateway to the McLaren Vale wine region.
The Reynell family were actually the first to grow grapes commercially for winemaking in South Australia. Their first vintage was in 1842.
Tragically, the heirs to the Reynell business were killed in World War 2 and in 1953 the Reynell family relinquished its controlling interest in the company and Colin Haselgrove, the winemaker, was appointed managing director.
In 1970 Walter Reynell and Sons Limited was sold to Hungerford Hill Limited. In 1972 Hungerford Hill sold a half share of its wine interest to Rothmans of Pall Mall.
Towards the end of 1976 Rothmans took complete control of the company after the joint venture was dissolved.
In 1982 however, the old established SA family winemakers, Thomas Hardy and Sons Pty Limited bought Walter Reynell and Sons from Rothmans, with the aim of making the Reynella premises the corporate headquarters for their group of companies.
Known for opulent red wines with intense power and concentration, McLaren Vale is home to perhaps the most "classic" style of Australian Shiraz. Vinified on its own or in Rhône blends with Grenache and Mourvèdre, these hot-climate wines are deeply colored and high in extract and alcohol with signature hints of dark chocolate and licorice. Cabernet Sauvignon is also produced in a similar style. Whites, often made from Chardonnay or Sauvignon Blanc tend to be opulent and full of tropical, stone and citrus fruit.
Blended from the most important red grapes of the Duoro Valley, Port is the famous fortified wine from Portugal. It is based on the Touriga Nacional grape with over 80 other varieties approved for use in the blend. However, typically about four other varieties play a major role: Tinta Barroca, Tinta Cão, Tinta Roriz (Tempranillo) and Touriga Francesa. Other wine regions of the world can produce fortified wine of a similar style from the same grapes or other grapes.
There are numerous styles of Port: Ruby, Tawny, Vintage, LBV, White, Colheita, and a few unusual others.
Ruby ports usually pack the most value and are ready to drink once bottled. Typical characteristics are ripe cherry and blackberry flavors with stewed plums, cocoa and dates.
Tawny ports are "tawny" in color and have flavors of toffee, caramel, toasted pecans, vanilla, dried apricot, citrus peel, green figs and roasted espresso. The age designation on a Tawny Port indicates the average vintage age of the grapes in the bottle.
When Port is made with high quality grapes selected from a single notable vintage, it is called Vintage Port. Some of the best recent vintages are 2011, 2009, 2007, 2003, 2000, 1997 and 1994. Vintage Ports are complex and full-bodied with many flavors possible: concentrated blackberry, black cherry, raspberry and spice, smoke, coffee and chocolate.
LBV Port comes from a single-vintage Ruby Port and may spend six years in the barrel before being bottled. These are ready to drink upon release. Serve most Ports slightly chilled at around 55-65°F.