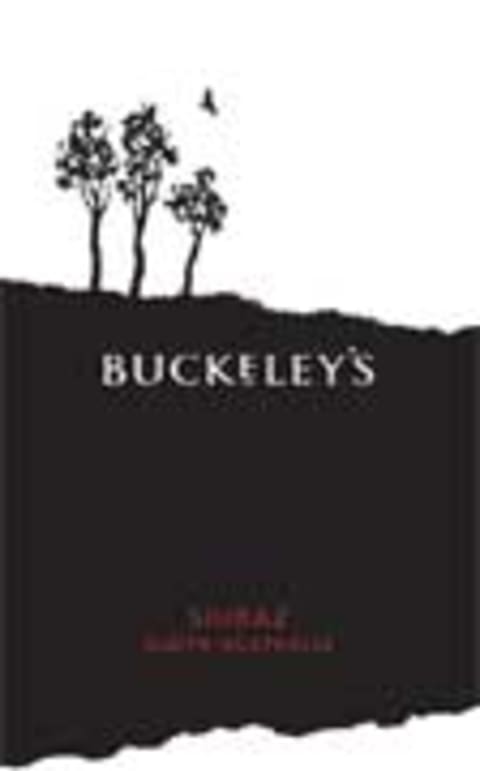 Buckeley's Shiraz 2002
Out of Stock

(was $10.99)
Winemaker Notes
From each area, fully rippened fruit, which displayed strong pepper and spice characters, was especially chosen for this blend. Slow, even fermentation in Rotary fermenters at about 25 degrees Celsius ensured preservation of these characters, as well as allowing a controlled extraction of soft, rich and round flavors and firm but soft tannins in balance with the American oak sweetness, gained from nine months oak maturation.
Buckeley's is one of Australia's newer wineries. But it's already made a strong impression on American wine drinkers. That's because Buckeley's wines invariably display fresh, vibrant fruit character and are always true to the grape variety. The goal at Buckeley's is to provide affordable, consistently high quality wines year in, year out. To achieve that goal, we actively work with Rob Dundon, Buckeley's winemaker, to create balanced, accessible wines that have richness and depth without being heavy or over-oaked.
Rob Dundon brings more than 25 years of winemaking experience to Buckeley's. During his distinguished career, Rob has accumulated over 1,000 medals for his wines. Some 15 years ago, Rob left the world of "corporate" winemaking to create his own vision of what a winery could be. He then bought the historic Horndale Winery outside Adelaide and installed state-of-the-art winemaking equipment, paying careful attention to retaining the character of the original winery. The Buckeley's brand was created in 1997. It's named after an Australian folk hero, William Buckeley, who renounced western ways and lived for more than three decades on whatever the land had to offer.
Though Syrah originated in the Rhône Valley of France, Australia is home to the oldest Syrah (called Shiraz here) vines on the planet. Found in Australia's Barossa Valley, where phylloxera has never threated viticulture, these ancient vines are between 140 to 175 years old!
Having brought fame and merit to the country's wine scene since the early 1950s, namely via the debut of Penfolds Grange, today Syrah (Shiraz) claims rank as the most widely planted grape in Australia. In fact, the amount of land dedicated to Shiraz in Australia is now almost equivalent to what it is in France. Australian Shiraz has its own personality with flavors and aromas of intense blackberry, fruitcake, menthol, tobacco leaf and umami. Conveniently one can find great Australian Shiraz at a variety of price points but the very best will be dense, gloriously complex and capable of long aging.
WWH367USH2_2002
Item#
73907