Billecart-Salmon Cuvee Elisabeth Salmon Brut Rose in Gift Box 2007
Winemaker Notes
With soft, shimmering reflections and a sustained pink hue, this seductive blend has a radiant brilliance. There is a refreshing sensorial expression of citrus peel and red berry jelly. With the exquisite sensation of a rich and complex aromatic generosity (antique roses, cherries and white peaches). Harmonious maturing of flavours (mandarine, blood orange and Reinette apple tart). An ample and pure character, in the mouth unveiling a chalky edge and persistent finish of lightly candied citron. Ideal when paired with beautiful creamy poultry, in particular poulet de Bresse or Breton langoustines royales.
Critical Acclaim
All Vintages
Aromas of red berries, orange rind, dried flowers, warm brioche and spices introduce the 2007 Brut Rosé Cuvée Elisabeth, one of the highlights of this tasting chez Billecart. It's full-bodied, broad and vinous, with an enveloping attack and a bright underlying spice of acidity, revealing plenty of chalky dry extract and concentration, concluding with a long and precise finish. Despite the style of the vintage and the fact that malolactic fermentation was largely blocked, this is quite a textural, powerful wine.
Extremely fleshy, fresh and exuberant with unashamedly expressive red cherries, raspberries and strawberries, with cinnamon and other baking spices, too. Sleek, vinous and tangy. A clever wine for the playful fruit presence that belies the power and structure behind it. Hints of chocolate creep into the finish.
This rare prestige cuvee rose from Billecart-Salmon is a stunning blend of 50:50 Pinot Noir and Chardonnay. The Pinot comes from prime vineyards in the Montagne de Reims and Marne Valley, while the Chardonnay comes from top sites in the Cote des Blancs. A beautifully subtle and sophisticated oeil de perdrix colour, this also comes with a very fine bead which threads its way from the base of the glass to the surface of the wine. The dainty red fruit is soft and supple with elegance, energy and a gently persistent vinosity. The dosage of 6g/l is perfectly weighted against the fresh acidity. It has great length and equilibrium - this will age with ease.
A Champagne of precision and class, the 2007 Brut Rosé Cuvée Elisabeth is light, airy and finely cut. The blend is 50% Pinot Noir from the Montagne de Reims and the Vallée de la Marne and 50% Chardonnay from the Côte des Blancs, with a touch of still Pinot from Mareuil-sur-Aÿ. Not surprisingly, the Chardonnay plays a significant role in shaping the wine's personality and overall feel. Citrus, orchard fruit, crushed berry and floral notes are all nicely lifted. Partial malolactic fermentation keeps the flavors and textures vibrant. Dosage is 6 grams per liter. Drinking window: 2020 - 2030
An elegant rosé Champagne, fresh and focused, with the silky mousse carrying a fine range of nectarine and white cherry fruit, underscored by grated ginger, marzipan and saline flavors. Offers a lingering, creamy finish.
View More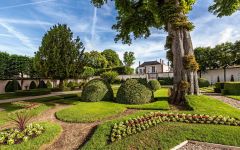 Oldest continuously family-owned House, Billecart-Salmon was founded in 1818 by the marriage of Nicolas Francois Billecart and Elisabeth Salmon. For over two hundred years, the House has developed a renowned expertise in crafting fine, elegant and balanced Champagnes.
Billecart-Salmon was first and foremost the result a union between Nicolas François Billecart and Elisabeth Salmon who, in 1818 and just married, founded their own Champagne House in Mareuil-sur-Aÿ, a small village near Epernay. At their side was Louis Salmon, Elisabeth's brother and a passionate oenologist who, from the very beginning, dedicated himself to the development of the wines. From then on, their heirs have never stopped aiming for excellence in winemaking. Today led by seventh generation Mathieu Roland-Billecart, each family member has endeavored to pursue the family tradition and stay faithful to the same motto: "give priority to quality, strive for excellence."
Billecart-Salmon rigorously cultivates an estate of 100 hectares, sourcing grapes from an area totaling 300 hectares across 40 crus of the Champagne region.
The majority of the grapes used for vinification come from a radius of 20km around Epernay, where the Grand Crus of Pinot Noir, Pinot Meunier and Chardonnay co-exist, in the vineyards of the Montagne de Reims, the Vallée de la Marne and the Côte des Blancs. 
As part of the quest to increase the quality of their champagnes, in the 1950s, the House introduced the technique of cold settling combined with the use of stainless steel tanks for a longer fermentation at a lower temperature. Vinification occurs primarily on small thermoregulated tanks which allows the House to vinify parcels separately, preserving nuances of expression of "terroir". Low temperature fermentation slows down the process, encouraging aromas to delicately develop and allow the purity of the fruit to be fully expressed; absolute signature of the Billecart-Salmon style: finesse, elegance and balance.
Over three years of ageing on lees in the chalk cellars for the non-vintage cuvees and over ten year for the prestige vintage cuvees, the family allows their wines to blossom. Giving the luxury of time to play its role is also behind the grandeur of Billecart-Salmon champagnes.
Associated with luxury, celebration, and romance, the region, Champagne, is home to the world's most prized sparkling wine. In order to bear the label, 'Champagne', a sparkling wine must originate from this northeastern region of France—called Champagne—and adhere to strict quality standards. Made up of the three towns Reims, Épernay, and Aÿ, it was here that the traditional method of sparkling wine production was both invented and perfected, birthing a winemaking technique as well as a flavor profile that is now emulated worldwide.
Well-drained, limestone and chalky soil defines much of the region, which lend a mineral component to its wines. Champagne's cold, continental climate promotes ample acidity in its grapes but weather differences from year to year can create significant variation between vintages. While vintage Champagnes are produced in exceptional years, non-vintage cuvées are produced annually from a blend of several years in order to produce Champagnes that maintain a consistent house style.
With nearly negligible exceptions, . These can be blended together or bottled as individual varietal Champagnes, depending on the final style of wine desired. Chardonnay, the only white variety, contributes freshness, elegance, lively acidity and notes of citrus, orchard fruit and white flowers. Pinot Noir and its relative Pinot Meunier, provide the backbone to many blends, adding structure, body and supple red fruit flavors. Wines with a large proportion of Pinot Meunier will be ready to drink earlier, while Pinot Noir contributes to longevity. Whether it is white or rosé, most Champagne is made from a blend of red and white grapes—and uniquely, rosé is often produce by blending together red and white wine. A Champagne made exclusively from Chardonnay will be labeled as 'blanc de blancs,' while ones comprised of only red grapes are called 'blanc de noirs.'
What are the different types of sparkling wine and Champagne?
Beloved for its lively bubbles, sparkling wine is the ultimate beverage for any festivity, whether it's a major celebration or a mere merrymaking of nothing much! Sparkling wine is made throughout the winemaking world, but only can be called "Champagne" if it comes from the Champagne region of France and is made using what is referred to as the "traditional method." Other regions have their own specialties—Crémant in other parts of France, Cava in Spain and Prosecco in Italy, to name a few. New World regions like California, Australia and New Zealand enjoy the freedom to make many styles of sparkling wine, with production methods and traditions defined locally. In a dry style, Champagne and sparkling wine goes with just about any type of food. Sweet styles are not uncommon and among both dry and sweet, you'll find white, rosé—or even red!—examples.
How is sparkling wine and Champagne made?
Champagne, Crémant, Cava and many other sparkling wines of the world are made using the traditional method, in which the second fermentation (the one that makes the bubbles) takes place inside the bottle. With this method, spent yeast cells remain in contact with the wine during bottle aging, giving it a creamy mouthful, toasted bread or brioche qualities and in many cases, the capacity to age. For Prosecco, the carbonation process usually occurs in a stainless steel tank (before bottling) to preserve the fresh fruity and floral aromas imminent in this style.
What gives sparkling wine and Champagne its bubbles?
The bubbles in sparkling wine are formed when the base wine undergoes a secondary fermentation, which traps carbon dioxide inside the bottle or fermentation vessel.
How do you serve sparkling wine and Champagne?
Ideally for storing sparkling wine and Champagne in any long-term sense, they should be at cellar temperature, about 55F. For serving, cool sparkling wine and Champagne down to about 40F to 50F. (Most refrigerators are colder than this.) As for drinking it, the best glasses have a stem and flute or tulip shape to allow the bead (bubbles) to show.
How long does sparkling wine and Champagne last?
Most sparkling wines like Prosecco, Cava or others around the "$20 and under" price point are intended for early consumption. Sparkling wines made using the traditional method with extended cellar time before release can typically improve with age. If you are unsure, definitely consult a wine professional for guidance.
CHMBLT3301107_2007
Item#
645425