Bertani Secco-Bertani Original Vintage Edition 2015
Out of Stock

(was $28.99)
Winemaker Notes
The Secco-Bertani "Vintage Edition" pays homage to a memory that has become a collective myth, evoking sensations, emotions, and ways of thinking about the past that can enrich the present. The project foresees the reproduction of a Secco-Bertani wine according to the recipe, style, and taste of old, returning to the original packaging of the 1930s.
An intense red color with ruby highlights. Hints of redcurrants, blackberries, and cocoa powder on the nose, together with spicy notes of black pepper, cloves, and nutmeg. On the palate, a pleasant flavor of red fruit, sour cherries, concentrated cherry and black tea, followed by fine, powdery tannins with a coffee bean finish. It is a plush wine with good weight and the typical complexity of mature vineyards, though still young and vibrant.
Combining drinkability with complexity, this wine goes so well with food that it can be paired with several dishes to bring out its convivial value.
Blend: 80% Corvina, 20% Cabernet Sauvignon
Critical Acclaim
All Vintages
Lovely aromas of freshly cut herbs, raspberry cheesecake, crushed stones and citrus. Medium body, fine and polished tannins and a fresh, mineral finish with cherry-compote flavors to close. 80 per cent corvina and 20 per cent cabernet. Drink now.
COMMENTARY: The 2015 Bertani Secco-Bertani Original Vintage Edition is a smooth and delectable red, just I expected from Italy's Verona region. TASTING NOTES: This wine exhibits loads of charming ripe berries, even blueberry notes in its aromas and flavors. Its finish of black fruit and savory spices invites slowly-braised meats over fresh egg noodles. (Tasted: August 30, 2020, San Francisco, CA)
View More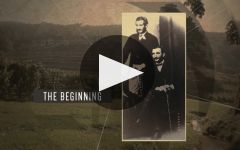 Bertani's impact on Veneto wine making, particularly in Amarone production, is so considerable that 'Bertani' and 'Amarone' are nearly synonymous. Their 150+ year history is dotted with groundbreaking initiatives and royal accreditation. While respectful of their past, Bertani strives towards innovation, using progressive techniques and equipment allied with extensive experience and a deeply felt respect for tradition to provide wines of uncompromising quality. 
Producing every style of wine and with great success, the Veneto is one of the most multi-faceted wine regions of Italy.
Veneto's appellation called Valpolicella (meaning "valley of cellars" in Italian) is a series of north to south valleys and is the source of the region's best red wine with the same name. Valpolicella—the wine—is juicy, spicy, tart and packed full of red cherry flavors. Corvina makes up the backbone of the blend with Rondinella, Molinara, Croatina and others playing supporting roles. Amarone, a dry red, and Recioto, a sweet wine, follow the same blending patterns but are made from grapes left to dry for a few months before pressing. The drying process results in intense, full-bodied, heady and often, quite cerebral wines.
Soave, based on the indigenous Garganega grape, is the famous white here—made ultra popular in the 1970s at a time when quantity was more important than quality. Today one can find great values on whites from Soave, making it a perfect choice as an everyday sipper! But the more recent local, increased focus on low yields and high quality winemaking in the original Soave zone, now called Soave Classico, gives the real gems of the area. A fine Soave Classico will exhibit a round palate full of flavors such as ripe pear, yellow peach, melon or orange zest and have smoky and floral aromas and a sapid, fresh, mineral-driven finish.
Much of Italy's Pinot grigio hails from the Veneto, where the crisp and refreshing style is easy to maintain; the ultra-popular sparkling wine, Prosecco, comes from here as well.
With hundreds of red grape varieties to choose from, winemakers have the freedom to create a virtually endless assortment of blended red wines. In many European regions, strict laws are in place determining the set of varieties that may be used, but in the New World, experimentation is permitted and encouraged resulting in a wide variety of red wine styles. Blending can be utilized to enhance balance or create complexity, lending different layers of flavors and aromas. For example, a red wine blend variety that creates a fruity and full-bodied wine would do well combined with one that is naturally high in acidity and tannins. Sometimes small amounts of a particular variety are added to boost color or aromatics. Blending can take place before or after fermentation, with the latter, more popular option giving more control to the winemaker over the final qualities of the wine.
How to Serve Red Wine
A common piece of advice is to serve red wine at "room temperature," but this suggestion is imprecise. After all, room temperature in January is likely to be quite different than in August, even considering the possible effect of central heating and air conditioning systems. The proper temperature to aim for is 55° F to 60° F for lighter-bodied reds and 60° F to 65° F for fuller-bodied wines.
How Long Does Red Wine Last?
Once opened and re-corked, a bottle stored in a cool, dark environment (like your fridge) will stay fresh and nicely drinkable for a day or two. There are products available that can extend that period by a couple of days. As for unopened bottles, optimal storage means keeping them on their sides in a moderately humid environment at about 57° F. Red wines stored in this manner will stay good – and possibly improve – for anywhere from one year to multiple decades. Assessing how long to hold on to a bottle is a complicated science. If you are planning long-term storage of your reds, seek the advice of a wine professional.
RGL0815748SX_2015
Item#
517709