Barton 1792 12 Year Kentucky Straight Bourbon Whiskey
Out of Stock

(was $179.97)
Distiller Notes
Twelve years is a long time to wait, but patience has its rewards. Starting with Barton 1792's signature "high rye" recipe, this impeccable bourbon whiskey is the satisfying result of maturing for more than a decade in the finest charred American white oak barrels.
Rich flavors of vanilla and cocoa abound in this full-bodied bourbon. After spending twelve years in oak, the delicate fruit notes in this whiskey are met with a lingering smoky finish that is more complex than most.
Proof: 96.6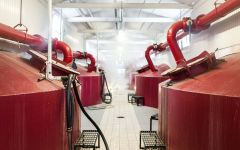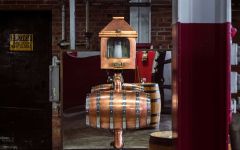 Barton 1792 Distillery was established in 1879 and continues today as the oldest fully-operating Distillery in Bardstown, Kentucky. Situated in heart of bourbon country on 196 acres, the Distillery boasts 29 barrel aging warehouses, 22 other buildings including an impressive still house, and the legendary Tom Moore Spring. Named in honor of the year Kentucky joined the United States.