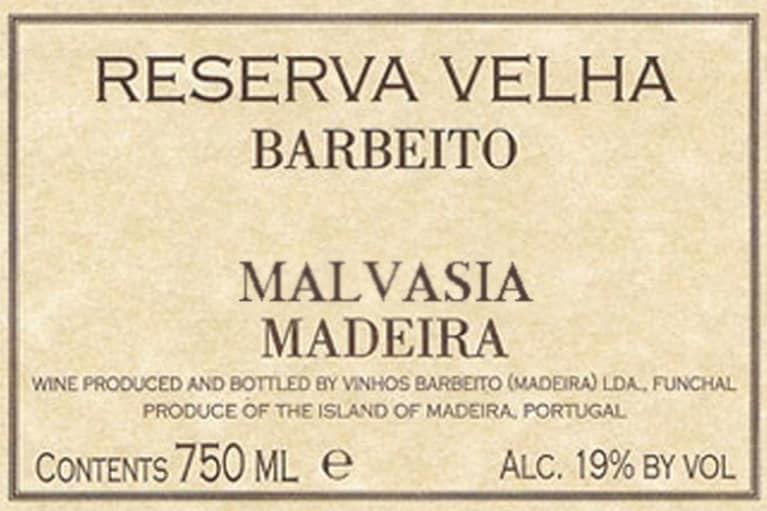 Barbeito Madeira Reserva Malvasia 1963

A steep, volcanic island in the Atlantic Ocean that rises to over 6,000 feet at its highest point, Madeira actually sits closer to Morocco than Portugal, the country to which it belongs.
Today the vineyards of the island cover tiny step-like terraces called poios, carved from the basalt bedrock. Aptly named Madeira, this fortified wine comes in two main styles. Blended Madeira is mostly inexpensive wine but there are a few remarkable aged styles. Single varietal Madeira (made from Sercial, Verdelho, Boal or Malmsey), is usually the highest quality and has the potential to improve in the bottle for decades.
Persistent with jasmine aromas and tropical fruit flavors, both grape and name are far-reaching. Approximately 70 registered grapes contain Malvasia as part of their name or are listed as a synonym. The French call it Malvoisie, Germans call it Malvasier, British say Malmsey and confusingly one variety double-times under the alias, Boal, on the island of Madeira. In any case, Italy has more forms of Malvasia than any other country: Malvasia Bianca di Candia, Malvasia di Candia Aromatico and the red-skinned Malvasia di Casorzo from Piedmont. The list goes on. Somm Secret—The actual name could stem from an Italian mispronunciation of Monemvasia, a southern Greek port.
ZZZREFPRODUCT257293
Item#
257293