Aurelio Settimo Barolo 2001
Out of Stock

(was $52.99)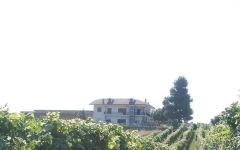 Aurelio's parents settled in the Annunziata hamlet in 1943, in an old farmhouse built at the end of the 19th century.
Until 1962 they used to practice mixed farming, working the land (vineyards, fruit trees, hazelnuts) and breeding animals (hens, rabbits, cows). The grapes were sold to big local wineries, and just a small amount remained for the family to produce wine for themselves, friends and relatives.
At the end of the 1950s, Aurelio's father began bottling some of the wine under the Settimo Domenico label. Aurelio had understood how special this land really was, however, and when Domenico died in 1962 he decided to specialize in wine-growing.
Mixed farming and animal breeding were abandoned, the vineyards were extended, and the Aurelio Settimo label was introduced during 1962.
Though fraught with difficulties, this was the beginning of a new challenge, and a new home and winery were built amidst the family vineyards.
Until 1974, when Aurelio began extending the winery, 50% of the grapes grown on the estate continued to be sold to the larger local wineries. But since the 1974 vintage all the production has been vinified on site.
The Settimo family has continued to maintain a traditional product line, in particular as regards Barolo.
DGK1077598_2001
Item#
1077598