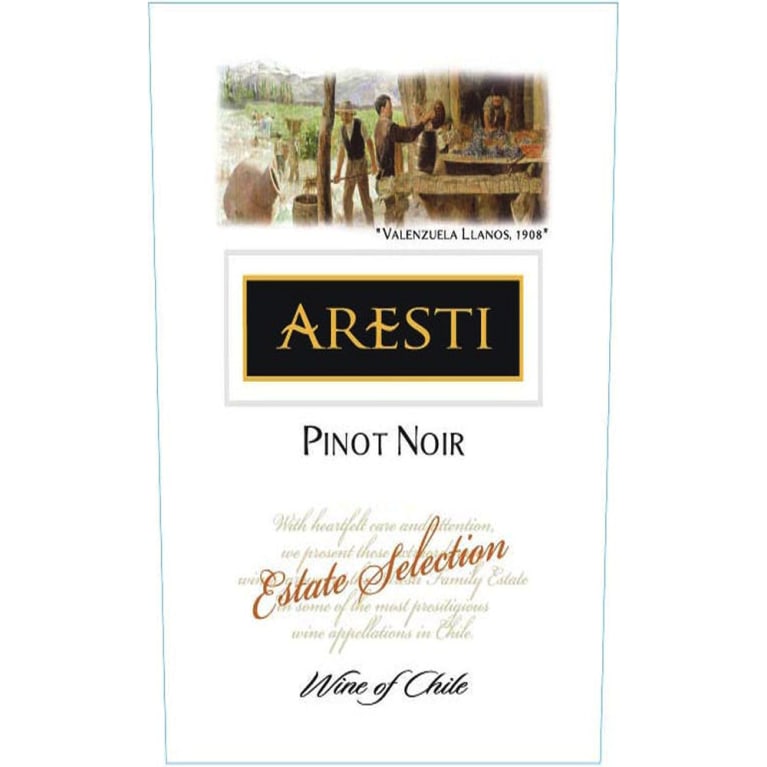 Aresti Estate Selection Pinot Noir 2006
Out of Stock

(was $10.29)
Winemaker Notes
Bright color of good intensity. On the nose our Pinot Noir is an open and generous wine with an outstanding sweetness as well as blackberry and strawberry aromas, joined with spices such as vanilla and cinnamon as a result of barrel ageing. On the palate, after a while, fruit and spicy aromas reappear, as at the beginning, on the nose. An easy-drinking wine, very complex and mild.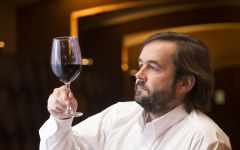 In 1951, Vicente Aresti Astica acquired the Bellavista Estate in Curicó, a renowned winegrowing valley, and started building a family tradition of excellence in winemaking with passion at the core of their philosophy. Over half a century of meticulous work resulted in a tradition of high-quality wines that were the labels of choice of the most prestigious wineries at that time. The experience gained in making superior wines fueled Mr. Aresti's motivation to start bottling and selling labels of their own. In 1999 and following major winery renovations and introduction of state-of-the-art technology, Viña ARESTI took the great leap forward into producing and exporting bottled wine. Aresti Winery is owned byACW, one of the most prestigious family-run wine operations in Chile. Nowadays ACW produces and sells various brands around the world. The foundations of Viña Aresti are the passion for excellence of its founder, Vicente Aresti Astica. After he passed, at 92, his daughters Begoña and Ana María Aresti López took over their father's endeavor and persevere in the commitment they had learned from him. Viña Aresti, a company of the ACW, one of Chile's most prestigious family winegrowing businesses, is located in Molina, in the Curicó valley, less than 200 km south of Santiago. New vineyards near the Claro river – Micaela, Peñaflor, and La Reserva – have been added to Bellavista, the original estate. The vineyards are situated in Curicó, Chile's largest and most famous wine valley. With privileged climate, alluvial soil, a long dry season and a daytime/nighttime temperature differential of some 20ºC, this region offers the ideal conditions for the production of superior wines.
The expansion of viable Chilean wine regions in recent decades has revealed several suitable appellations (In Chile the term is denominacion de origen, or DO) for Pinot Noir. This finicky grape requires a cool climate along with good air flow to minimize disease pressure; Chile's unique geography delivers both in a number of spots. Here's a quick look at the most notable DO's, moving from north to south.
In the Coquimbo region, both the Elqui and Limarí Valleys enjoy lots of sunlight throughout the year, which promotes consistent ripening. Of equal importance, their proximity to the Pacific Ocean and the Humboldt Current that flows just offshore provides the necessary cooling influence that yields good balancing acidity.
Due west of the country's capital, Santiago, are the Casablanca and San Antonio Valleys. The former runs east-west and therefore sees cool, foggy conditions many mornings. The latter runs north-south but is close enough to the ocean to benefit from cool breezes. Very promising Chilean Pinot Noirs can be found from both DO's.
Chile's southern region includes two more Pinot-friendly appellations, Bio-Bio and Malleco. These and the other DO's mentioned above have seen a growing number of producers delivering crisp, fresh versions. Pinot Noir from Chile typically offers the varietal's trademark elegance and fine drinkability, complete with ripe red fruit, earthy tones and food-friendly acidity. Try Chilean Pinot Noir wines from producers like Viña Leyda, Santa Carolina, Casas del Bosque and Hacienda Araucano.
EPCARTPNR750_2006
Item#
95699