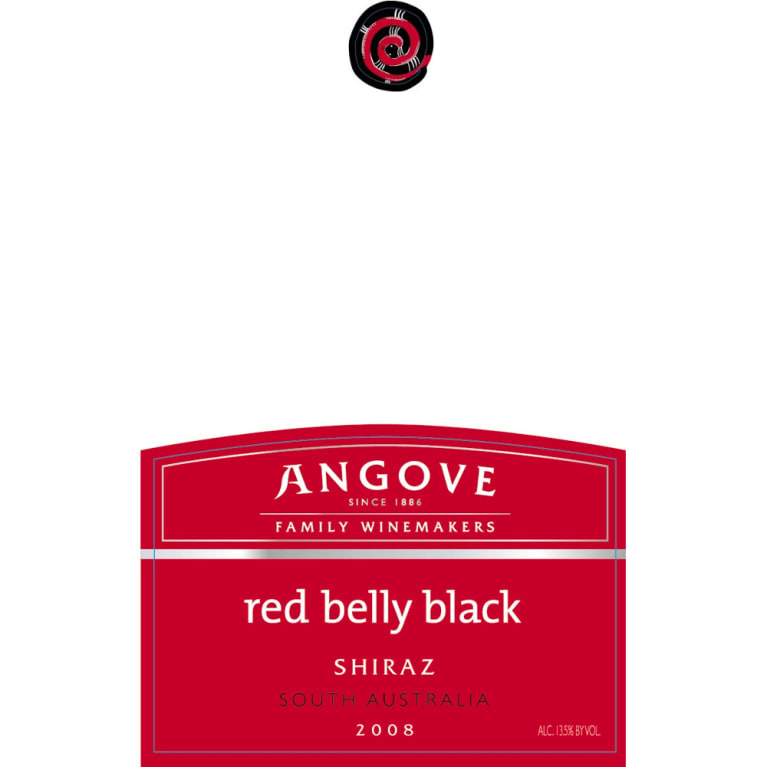 Angove Family Winemakers Red Belly Black Shiraz 2008
Winemaker Notes
Inky black with purple and garnet hues, this wine follows its lovely color with aromas of rich plum red currant and liquorice together with spicy vanillin oak. The soft silky texture and fruit richness of the palate have great length and finish with exquisite mouth filling dark fruit flavors.
The Angove family company, Angove's Pty. Ltd., ranks among Australia's largest privately owned wine companies and stands as one of the few with strong interests in distilling as well as grape growing and winemaking.
His early experimentation with vines, winemaking and distilling, led to the establishment of a proud family business. Dr. Angove's initial plantings at the township of Tea Tree Gully in the Adelaide foothills were the forerunner of one of the largest vineyards in the southern hemisphere - the magnificent Nanya Vineyard at Renmark in South Australia's Murray Valley.
Since World War II, the company has steadily expanded its operations and structure. Their Renmark facility has grown to become a major winemaking and distilling enterprise, with storage capacity for more than15 million litres of wine and spirit. In 1947, Thomas William Carlyon Angove, grandson of the founder, took the helm as Managing Director, beginning a new era in development.
In 1983, the fourth generation of the family took control, when John Carlyon Angove succeeded his father as Managing Director of the company.
The success of the Angove's identity owes a great deal to a pioneering spirit. The same urge that drove Dr. Angove to leave his home in Cornwall and emigrate to Australia is evident in many of the developments the company has taken since.
Though Syrah originated in the Rhône Valley of France, Australia is home to the oldest Syrah (called Shiraz here) vines on the planet. Found in Australia's Barossa Valley, where phylloxera has never threated viticulture, these ancient vines are between 140 to 175 years old!
Having brought fame and merit to the country's wine scene since the early 1950s, namely via the debut of Penfolds Grange, today Syrah (Shiraz) claims rank as the most widely planted grape in Australia. In fact, the amount of land dedicated to Shiraz in Australia is now almost equivalent to what it is in France. Australian Shiraz has its own personality with flavors and aromas of intense blackberry, fruitcake, menthol, tobacco leaf and umami. Conveniently one can find great Australian Shiraz at a variety of price points but the very best will be dense, gloriously complex and capable of long aging.
SOU131508_2008
Item#
105151