Alvaro Castro Dao Red 2016
Winemaker Notes
Intense and fine aromas with ripe fruit and wood notes. Happily married tannins, long finish, elegant and appealing.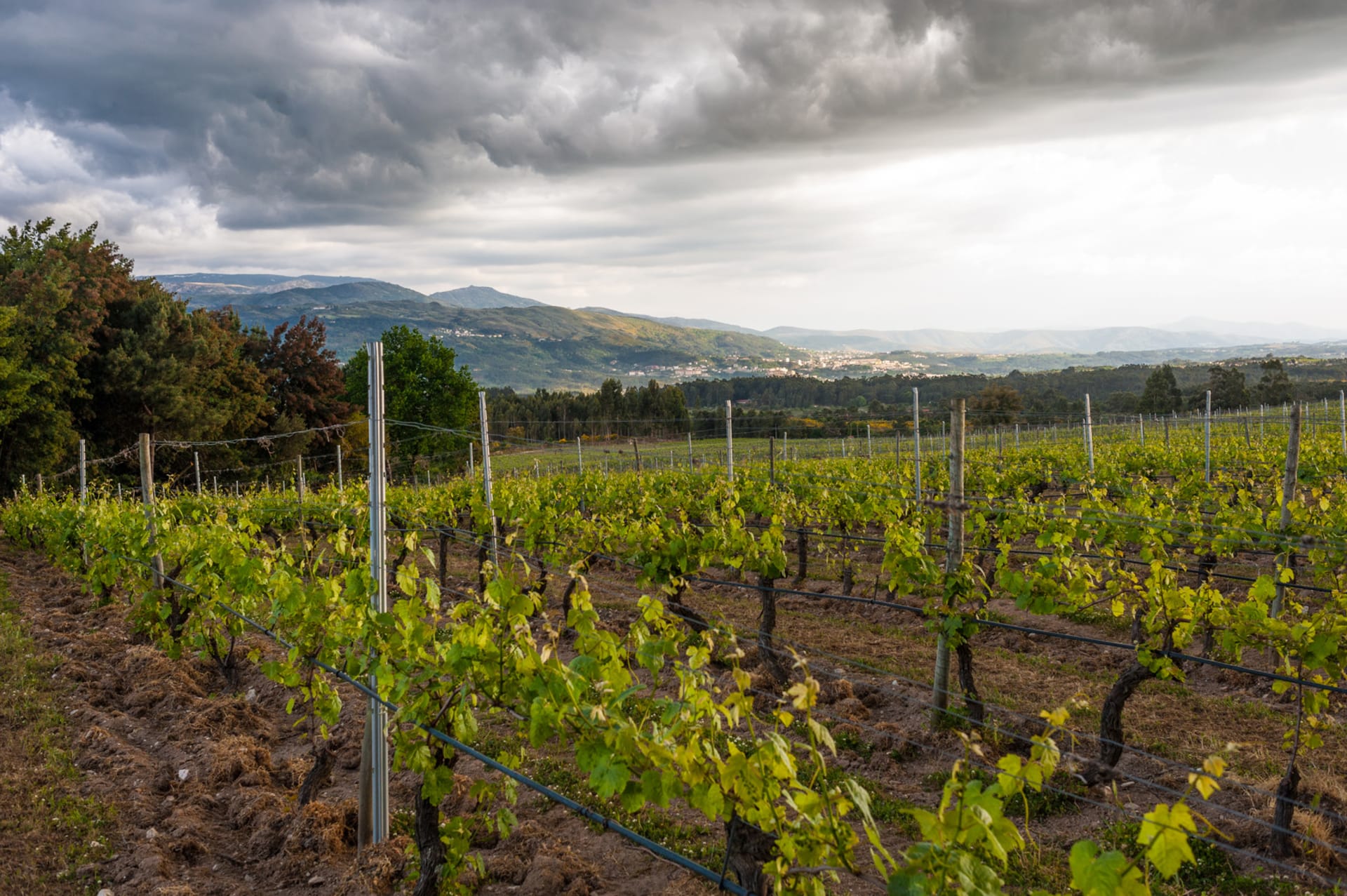 Since 1980, Alvaro Castro has been the winemaker for his family's properties at Quinta da Pellada and Quinta de Saes. In that time, he has established himself as the region's pre-eminent winemaking mind, crafting elegant wines of place that showcase the explosive aromatics and cool-climate freshness that are intrinsic to this special terroir. He is a fierce traditionalist, and the "old-school" nature of his wines showcase the brilliance that comes from an honest expression of place and time without intervention or mitigation. His wines embody the idea that "wine is made in the vineyard," and he is unapologetically critical of winemakers who mess with their raw product too much. He speaks most passionately about making wines that "reflect the soil." He doesn't put much stock in winemaking as an exact science – the wine is what it is, and it's made that way because that's what the land and the fruit are telling him to do. The results are undeniable – these wines are unmistakably Dão, and represent the apotheosis of this beautiful appellation. Rui Abecassis, founder of Obrigado: "Alvaro Castro inherited Quinta da Pellada, his family estate, in 1980, replanted, and released his first vintage in 1989. Since then, oblivious to trends and fads, he has been making wines that please him and are true to his memories of old guard 1970/80's Dão wines. Quinta da Pellada is arguably the best producer in the Dão. History shows that vines have been grown at Quinta da Pellada since at least the XVI century, when in 1527 the crown's treasury taxed the property '80 barrels to the king.' Although impossible to verify now what the king thought, let alone if the barrels ever got to him, it is clear that the taxes are an irrefutable certification of the wine's existence!"
Quinta de Saes' reds are field blends, drawing on the tradition of interplanting varietals in a place to give a more cohesive and complete picture of the terroir, as well as the ability to adapt to vintages and maintain a thread of continuity from one vintage to the next.
What makes Alvaro Castro's wines unique? He has the oldest vines, yielding profound concentration paired with ethereal elegance. Castro's wines have extraordinary value and are marked by an intuitive, 'less is more' approach winemaking and sustainable agriculture. Alvaro Castro has established himself as the region's pre-eminent winemaking mind, crafting elegant wines of place that showcase the explosive aromatics and cool-climate freshness that are intrinsic to this special terroir.
Producing some of the country's most dignified and mineral-driven red wines, Dão is positioned in north central Portugal where granite mountains surround and shelter the region from any Atlantic maritime influence. Summers are long and warm; winters see abundant rainfall.
With hundreds of red grape varieties to choose from, winemakers have the freedom to create a virtually endless assortment of blended red wines. In many European regions, strict laws are in place determining the set of varieties that may be used, but in the New World, experimentation is permitted and encouraged resulting in a wide variety of red wine styles. Blending can be utilized to enhance balance or create complexity, lending different layers of flavors and aromas. For example, a red wine blend variety that creates a fruity and full-bodied wine would do well combined with one that is naturally high in acidity and tannins. Sometimes small amounts of a particular variety are added to boost color or aromatics. Blending can take place before or after fermentation, with the latter, more popular option giving more control to the winemaker over the final qualities of the wine.
How to Serve Red Wine
A common piece of advice is to serve red wine at "room temperature," but this suggestion is imprecise. After all, room temperature in January is likely to be quite different than in August, even considering the possible effect of central heating and air conditioning systems. The proper temperature to aim for is 55° F to 60° F for lighter-bodied reds and 60° F to 65° F for fuller-bodied wines.
How Long Does Red Wine Last?
Once opened and re-corked, a bottle stored in a cool, dark environment (like your fridge) will stay fresh and nicely drinkable for a day or two. There are products available that can extend that period by a couple of days. As for unopened bottles, optimal storage means keeping them on their sides in a moderately humid environment at about 57° F. Red wines stored in this manner will stay good – and possibly improve – for anywhere from one year to multiple decades. Assessing how long to hold on to a bottle is a complicated science. If you are planning long-term storage of your reds, seek the advice of a wine professional.
ONYOBDACR75_16_2016
Item#
596830