Winemaker Notes
The 2007 Alamos Chardonnay shows a medium yellow-greenish color. The wine presents a fresh aromatic profile with ripe citrus fruits layered with floral notes and a touch of vanilla. The mouthfeel is full yet clean and crisp, with pear and apple fruits, a touch of grapefruit and sweet allspice. The finish is bright and crisp with refreshing acidity and balance.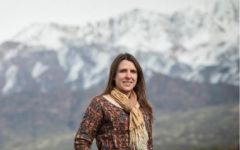 Alamos is rooted in the history of the founding wine family of Argentina, the Catenas. With more than 100 years of passion and research behind the wines, Alamos puts the very best of Argentina into every bottle.
In the shadow of the Andes Mountains, Argentina's renowned Mendoza wine regions and high-altitude vineyards develop bold, unique flavors in extreme conditions found nowhere else on earth: incredibly clean air, intense sunlight, frosty cold nights and mineral-rich Andes snowmelt that irrigates the vines. From these highly distinct vineyards, Alamos offers authentically flavorful Argentine wines.
Alamos Head Winemaker Lucía Vaieretti grew up in Mendoza's high desert vineyards. Her family has tended vines there for more than 40 years, and she has developed a deep bond with this distinct place. When Lucía was young, she worked the vineyards with her family. "Even then," Lucía says, "I knew we were in a special place."
ARD996032_2007
Item#
95159