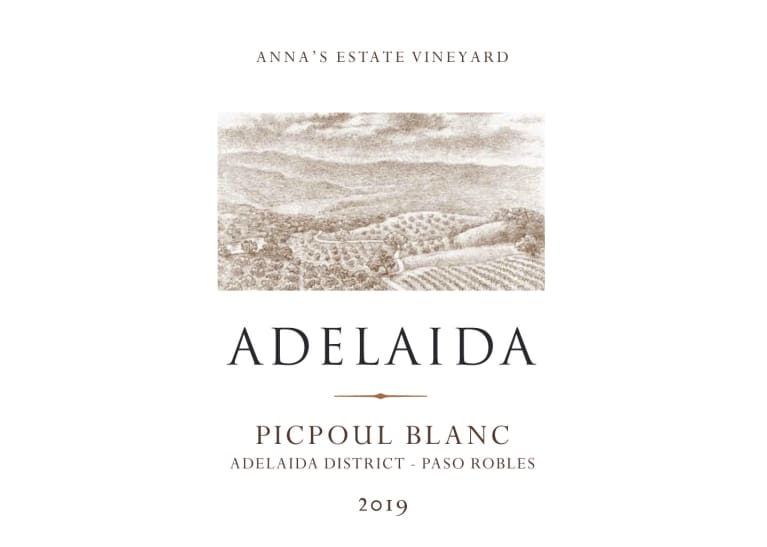 Adelaida Picpoul Blanc 2019
Winemaker Notes
The 2019 Picpoul Blanc leaps forth with vibrant and piquant aromas of Summersavory, crisp green apple and white currant. This combination of flavors is wellbalanced with the bold non-fruit characteristics of wet cobblestones, mountain streams, and a pronounced chalky-limestone salinity. The palate is bright with hints of guava, candied ginger, and preserved lemon. These qualities are reinforced by the bracing acidity and juicy quality that is a hallmark of this varietal. This vintagebrings to the table a wonderful marriage of ripe fruit flavors and pure tangy lushness.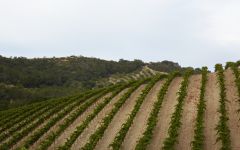 Adelaida Vineyards & Winery is located in Paso Robles and is the premier winery in the Adelaida District. Founded in 1981, Adelaida Vineyards is built on a vision of excellence and their goal is to produce the most distinct and compelling wines from their estate vineyards. The estate vineyards encompass 180 acres that span across distinct areas of mountainous terrain characterized by chalk-rock limestone soils, afternoon blasts of cool coastal air, and a daily 40 to 50 degree temperature swing. These unique and varied locations led to specifically designated grape varietals. By taking advantage of the unique soil, elevation, and microclimates on the property, Adelaida maximizes fruit quality. Through meticulous attention to detail in the vineyards, Adelaida is able to express the unique and diverse character of their soil and climate.
Picpoul remains one of the few wines in France named for the grape more than the place; Picpoul de Pinet refers to the white wines made exclusively from the grape called Piquepoul Blanc in the Languedoc communes of Pinet, Mèze, Florensac, Castelnau-de-Guers, Montagnac and Pomérols. Confusingly, the spelling, Piquepoul, can be used for the variety in all other appellations except for those named above. The grape is ubiquitous throughout the Languedoc. Somm Secret—Pomérols is a commune in the Languedoc-Rousillon region in the south of France and has nothing to do with the Bordeaux village of virtually the same name, Pomerol.
MBWPA19PBAE_2019
Item#
706944