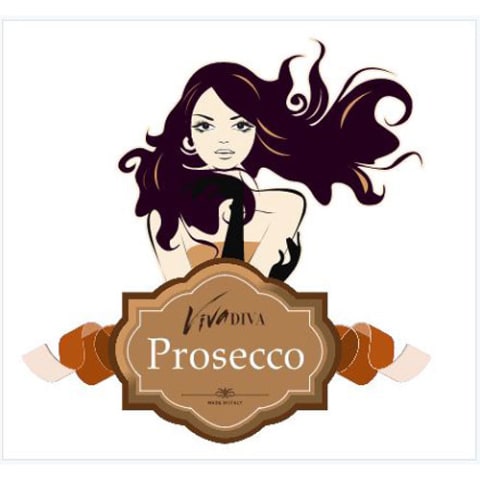 Viva Diva Moscato Prosecco
Ships Fri, Jun 5
Limit
0
bottles
per customer
Winemaker Notes
Elegant floral bouquet with hints of fresh cut bread and peach comring to the fore.
Christina Milian, the multi-talented phenomenon whose resume includes film, television, theater and music, her Mother and manager, Carmen Milian and publicist, Robyn Santiago, share in ownership of the brand. With 3 female owners, a passion for success and a vision to add creative new products, Christina, Carmen and Robyn are taking over the wine business with their collection of naturally infused Moscato's and Prosecco.
Christina is currently signed to Young Money label and is currently preparing to release her fourth album in 2016. Stay tuned to also see Christina and her family on a new docu-series coming to E! Channel, "Christina Milian Turned Up".
One of the world's most popular and playful sparkling wines, Prosecco is a specialty of northeastern Italy, spanning nine provinces of the Veneto and Fruili-Venezia Giulia regions. A higher-quality version that must meet more stringent production requirements is known as Prosecco Superiore and must come from the more rugged terrain between the towns of Valdobiaddene and Conegliano. Prosecco can be produced as a still wine, a semi-sparkling wine ("frizzante"), or a fully sparkling wine ("spumante")—the latter being the most common. While it is typically produced in a "brut" (dry) style, its fresh and fruity character makes it seem a bit sweeter than it actually is. "Extra brut" styles, incorporating higher levels of residual sugar, are quite popular, however.
Made from the Glera grape, which was formerly and confusingly called Prosecco, these wines are notable for pleasant flavors of peach, pear, melon, green apple, and honeysuckle. Lower pressure during the carbonation process (also called the tank method) means that the bubbles are lighter and frothier than in Champagne or other traditional method sparkling wine, and less persistent. Prosecco is also a great choice to blend with orange juice for mimosas for a classic brunch beverage.
A term typically reserved for Champagne and Sparkling Wines, non-vintage or simply "NV" on a label indicates a blend of finished wines from different vintages (years of harvest). To make non-vintage Champagne, typically the current year's harvest (in other words, the current vintage) forms the base of the blend. Finished wines from previous years, called "vins de reserve" are blended in at approximately 10-50% of the total volume in order to achieve the flavor, complexity, body and acidity for the desired house style. A tiny proportion of Champagnes are made from a single vintage.
There are also some very large production still wines that may not claim one particular vintage. This would be at the discretion of the winemaker's goals for character of the final wine.
PKCprosecco_0
Item#
154991