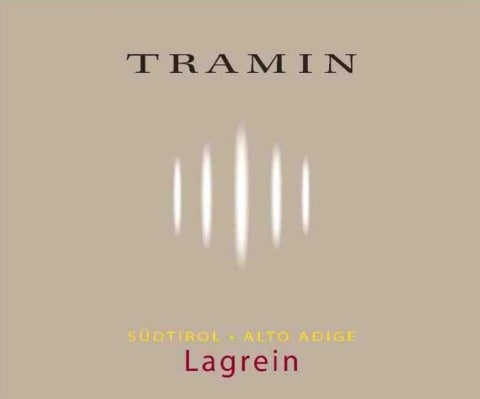 Tramin Lagrein 2016
Lagrein
from
Alto Adige, Trentino-Alto Adige, Italy
Ships today if ordered in next 7 hours
Limit
0
bottles
per customer
Located in the heart of Alto Adige in the town of Termeno on the south side of the Alps, Tramin comprises of one of the oldest networks of farmers forming a winery. Rich in tradition, Tramin's wines are authentic expressions of a unique terroir, supported by a common philosophy of hard work, dedication, confidence and creativity among all participating members. Tramin operates on a human scale with a farmer-to-land ratio similar to that of a small estate, allowing for delicate hand-harvesting. A unique architectural landmark that blends in among its natural surroundings was designed for Cantina Tramin's new headquarters in 2010, combining a modern structure with the original cellar. When viewed from outside, the building is striking for its curves, while the interior is a well-planned winery with dedicated areas for cellar workers and visiting wine enthusiasts. Designed by leading Italian architect Tscholl Werner, the building is located on the exact footprint of the original cellar so as not to sacrifice any land from the surrounding vineyards. Founded in 1889 by Pastor Christian Schrott, Tramin now boasts 270 members across approximately 620 acres in the communities of Tramin, Neumarkt, Montan and Auer. The town of Tramin — the German name for Termeno — is home to the aromatic grape, Gewürztraminer. The Traminer grape (as it is affectionately called here) is one of the oldest in the world and boasts a noble lineage. In fact, recent studies show that it is the ancestor of some of the oldest grape varieties such as Cabernet Sauvignon and Riesling, and Pinots Blanc, Gris and Noir. At Cantina Tramin, the Traminer grape grows in the subzone of Sella, a terroir that's particularly suited to Gewürztraminer; hence the name of the winery, Cantina Tramin. Among the northernmost vineyards in Italy, the 620 acres that provide grapes for the Tramin winery are located in Alto Adige, better known to its mostly German-speaking inhabitants as the Südtirol. These vines grow in an exquisite, high-walled glacial valley that protects them from the northern cold and traps the sun's warmth. The winery itself is located on the Wine Route (Strada di Vino/Weinstrasse) in the commune of Termeno — or Tramin in German — a few miles south of the provincial capital Bolzano (Bozen) and 60 miles from the Austrian border. Approximately 37 acres of Tramin's vineyards are currently cultivated using organic and biodynamic principles. With 12 Tre Bicchieri-award winning wines to date, Tramin also boasts the talent of Willi Stürz, named Gambero Rosso's "Winemaker of the Year" in 2004. He joined the winery in 1992 and has been committed to addressing its winemaking challenges from the start. A native of Termeno, he is deeply tied to its culture and people, which can be seen in his work. A professional of uncommon depth and focus, Willi cultivates a balance of traditional winemaking with the use of modern technology and deep expertise, which has resulted in great success for Tramin. Wolfgang Klotz oversees sales and marketing, and manages the winery with Willi Stürz.
Taking full advantage of direct sunlight exposure on its steep slopes, many of Alto Adige's best vineyards are planted at extreme altitude. It is sheltered by the Alps from cold northerly winds and certain locations experience warm and bright sunshine throughout the growing season, allowing for even ripening of grapes. Dominant red varieties include the bold, herbaceous Lagrein and delicate, fruity Schiava, as well as some impressive, spicy Pinot Noir. The primary white grapes are Pinot Grigio, Gewürztraminer, Chardonnay, and Pinot Blanc, as well as smaller plantings of Sauvignon Blanc, Müller Thurgau, and others. Alto Adige whites are typically bright and crisp.
Incredibly concentrated in ripe blackberry and uncommonly sturdy in character, Lagrein balances its intensity with a gorgeous perfume reminiscent of fresh herbs, cut grass, juniper and violets. On the palate, bright red cherries and a savory splash lighten up its often hefty, but usually smooth, tannins. Deeply rooted in the Alto Adige area, Lagrein has recently experienced a great renaissance. While the climate is cool there, the sun is intense. The best Lagrein usually comes from the warm slopes near the bustling city of Bolzano. Lagrein Kretzer (German) or Rosato (Italian) is the spicy rosé version, which is delicious with smoked fish and white meat. Try Lagrein, the red wine, with gamey meats, beef and aged cheeses.
HNYTRMLGN16C_2016
Item#
434877