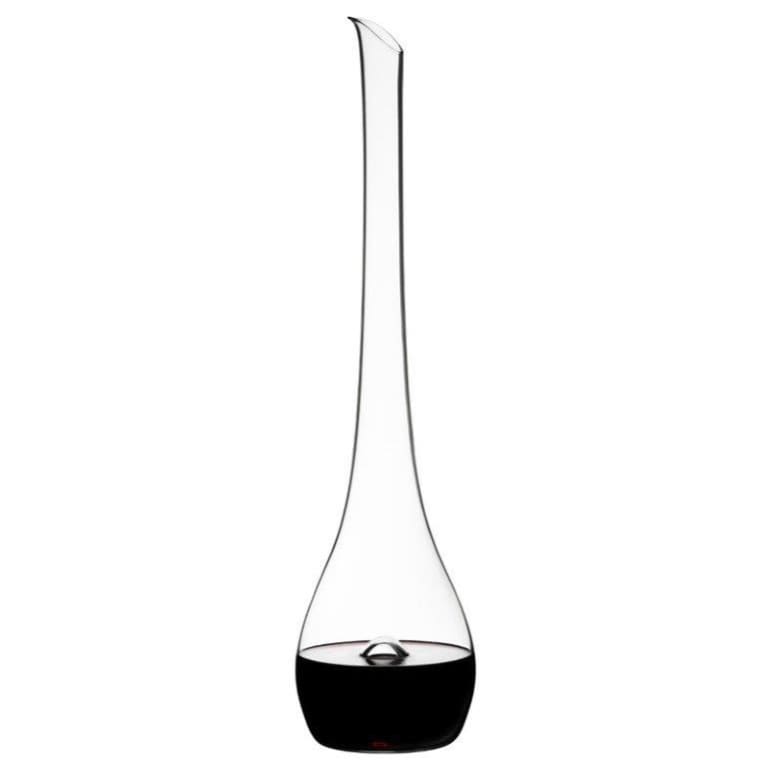 Riedel Flamingo Decanter
Ships today if ordered in next 9 hours
Description
Handmade by only Riedel's top master glassblowers in the finest lead crystal. Famed for their vibrant pink color and long, stick-like legs, the Flamingo is an immediately recognized bird.
Equally distinctive is Riedel's new Flamingo decanter - though it's not at all pink. Flamingo has a broad, bulb-shaped base and an exaggerated long and slender neck reminiscent of the legs of the bird for which it was named.
The extended neck has a lip that shears off at an acute angle and both characteristics provide an easier pour. The base thoughtfully features a very deep punt that accommodates the entire thumb, while allowing the remaining fingers to securely cradle the outside of the decanter. This design provides perfect stability and control when pouring, but also catches sediment and reinforces the strength of the decanter.
Capacity: The Flamingo is designed for a standard 750ml bottle of wine with its 1,880ML/66-1/4 oz capacity.
Dimensions: 5.4 x 5.4 x 23.5 inches
Riedel Crystal was started in 1756 by Johann Christoph Riedel, a Bohemian who sold glassware across Europe. Now in its tenth generation, Riedel is known across the world for creating the most perfect wine and spirits lead crystal. Based on years of research, this glassware is shaped to ampilfy or turn down a wine's good and bad points.