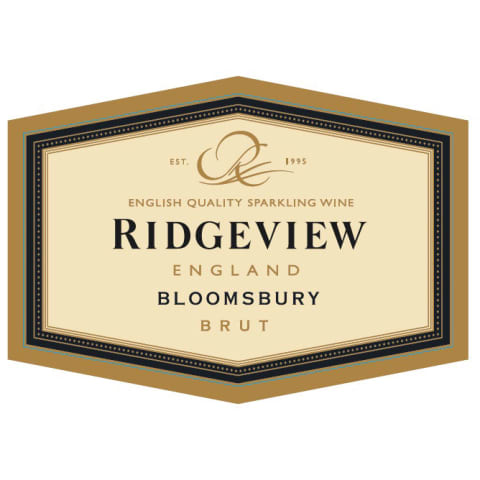 Ridgeview Wine Estate Bloomsbury Brut 2012
Winemaker Notes
A light golden color with a fine, persistent mousse. Citrus fruit aromas with hints of melon and honey. Chardonnay dominance brings finesse, along with crisp freshness. The Pinots add depth and character leading to a beautifully balanced finish. Will age gracefully over time as the Chardonnay matures.
An excellent accompaniment to shellfish and bread-based canapes. The crispness makes it ideal with fish such as salmon and smoked trout. A wonderful celebration wine.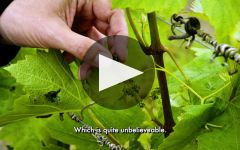 The preeminent producer of English sparkling wine, Ridgeview Wine Estate was established in 1995 by Mike and Christine Roberts. The estate is located 40 miles south of London, at the base of the chalky South Downs, in the county of East Sussex.
From concept to inception, Ridgeview were determined to produce only sparkling wines, using traditional methods and varietals, with quality being the top priority.
For the past 24 years, Ridgeview has been the dominant influencer in the rise of English sparkling wine production. Ridgeview's belief from onset that England was capable of producing world-class sparkling wines has been unwavering in their strive to achieve just that.
Throughout their impressive history, Ridgeview has won multiple awards and trophies in both national and international competition. Ridgeview is the only non-Champagne ever to win the Decanter award for "Best Sparkling wine in the World", and the only English winery in history to win the Prestigious IWSC "International Winemaker of the Year" in 2018.
Today, the winery is run by second generation Tamara and Simon Roberts, Tamara as CEO, and Simon as winemaker. Following in their parent's footsteps, and honouring the original vision, Ridgeview represents the best of England.
The limestone soils of England's southern end have proven ideal for the production of British sparkling wine. While it might seem too damp and cold for grape growing in England, recent warm summers and the onset of global warming signify great future growth for the British wine industry.
Representing the topmost expression of a Champagne house, a vintage Champagne is one made from the produce of a single, superior harvest year. Vintage Champagnes account for a mere 5% of total Champagne production and are produced about three times in a decade. Champagne is typically made as a blend of multiple years in order to preserve the house style; these will have non-vintage, or simply, NV on the label. The term, "vintage," as it applies to all wine, simply means a single harvest year.
GPSCRU90485WC12_2012
Item#
160633