Ostertag Vieille Vignes Sylvaner 2018
To call André Ostertag a revolutionary winemaker is to tell just half the story. He is a pioneer, certainly, but also an ardent environmentalist. After training in Burgundy, André returned to the family domaine in Alsace with renewed zeal: he lowered yields considerably and introduced viticultural and vinification techniques from other regions to his own home ground. He looks for the nuance of terroir rather than the typicity of a grape varietal. André rejects formulaic, scientifically engineered wines, and since going biodynamic in 1997, has been an active member of the natural farming community.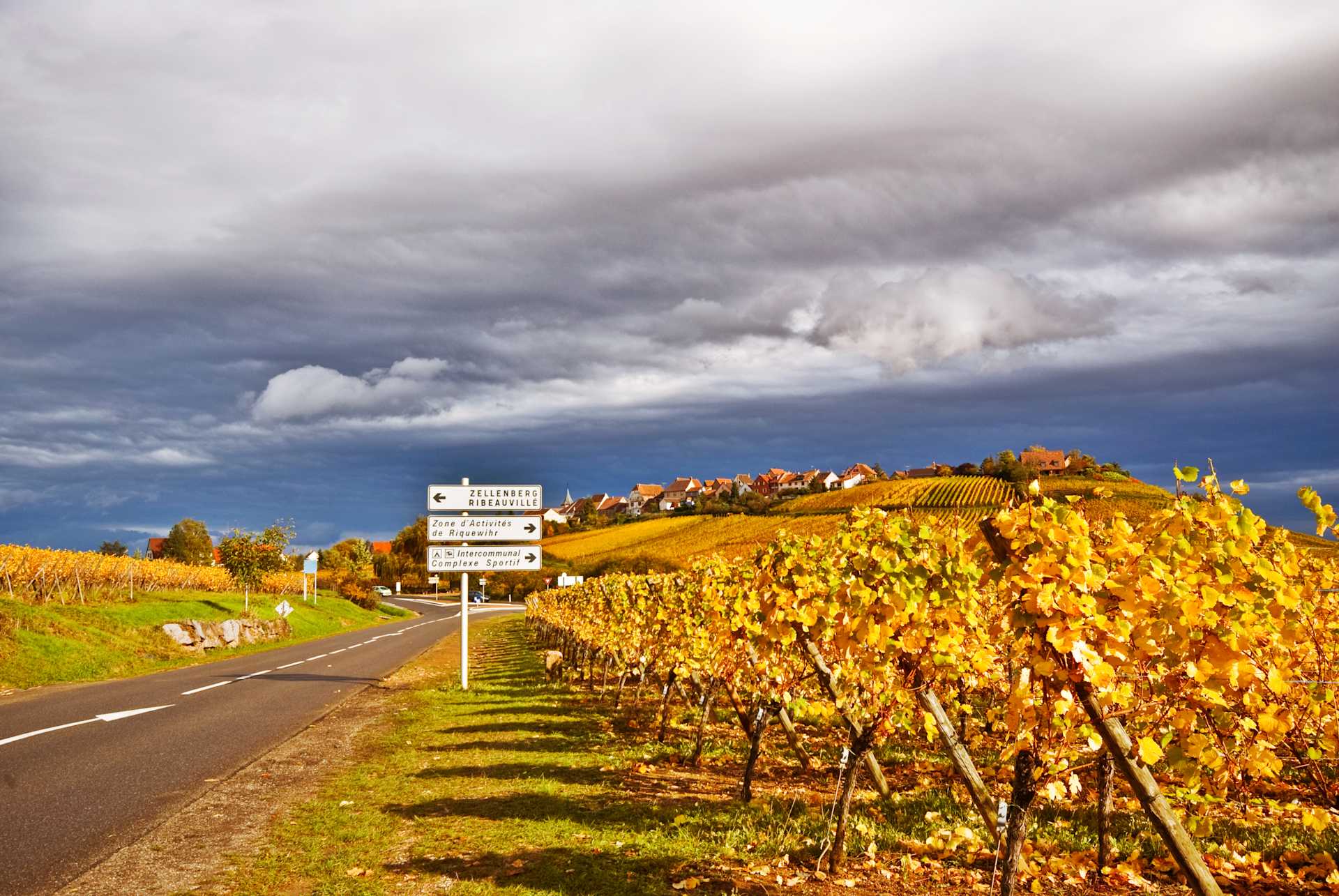 With its fairytale aesthetic, Germanic influence and strong emphasis on white wines, Alsace is one of France's most unique viticultural regions. This hotly contested stretch of land running north to south on France's northeastern border has spent much of its existence as German territory. Nestled in the rain shadow of the Vosges mountains, it is one of the driest regions of France but enjoys a long and cool growing season. Autumn humidity facilitates the development of "noble rot" for the production of late-picked sweet wines, Vendange Tardive and Sélection de Grains Nobles.
The best wines of Alsace can be described as aromatic and honeyed, even when completely dry. The region's "noble" varieties, the only ones permitted within Alsace's 51 Grands Crus vineyards, are Riesling, Gewurztraminer, Muscat, and Pinot Gris.
Riesling is Alsace's main specialty. In its youth, Alsace Riesling is dry, fresh and floral, but develops complex mineral and flint character with age. Gewurztraminer is known for its signature spice and lychee aromatics, and is often utilized for late harvest wines. Pinot Gris is prized for its combination of crisp acidity and savory spice as well as ripe stone fruit flavors. Muscat, vinified dry, tastes of ripe green grapes and fresh rose petal.
Other varieties grown here include Pinot Blanc, Auxerrois, Chasselas, Sylvaner and Pinot Noir—the only red grape permitted in Alsace and mainly used for sparkling rosé known as Crémant d'Alsace. Most Alsace wines are single-varietal bottlings and unlike other French regions, are also labeled with the variety name.
What are the types of white wine?
From lean and crisp to oaky and buttery, white wine comes in an array of styles and is produced in almost every wine region of the world. Although only about 25 pale-skinned grapes make the majority of the white wine produced, hundreds of native varieties are important not only to local culture, but to the diversity of the global wine world. White wine styles range from a simple and refreshing aperitif to a robust accompaniment to a hearty meal and some of the best can age for decades.
How is white wine made?
To preserve freshness, aromatics and primary fruit flavors, white wines are often fermented at cooler temperatures than reds. Unlike red winemaking, the colorless juice is not typically left in contact with the grape skins during the fermentation process. The winemaker has the choice to encourage or prevent malolactic fermentation, which turns the tart acidity of grape juice into the softer, creamier flavors of wine. Another important decision when making white wine is whether and how to use oak—the barrels' age, provenance and time holding the wine all help to determine the final style, in terms of both flavor and texture.
What gives white wine its color?
White wines can vary in color from nearly clear lemon-green to medium gold to pale orange or almost light brown, depending on grape variety, winemaking methods and age.
How do you serve white wine?
Ideally for storing white wine in any long-term sense, it should be at cellar temperature, about 55F. For serving, cool white wine down to about 45F to 55F. (Most refrigerators are colder than this.) As for drinking white wines, the best white wine glasses have a stem and a narrow bowl large enough to allow swirling without spilling.
How long does white wine last?
Opened, a bottle of white wine will stay fresh in the refrigerator for a couple of days to a week, maybe longer. Unopened, white wines stay good for one year to, in some cases, several decades. Assessing how long to hold on to a bottle is a complicated science. If you are planning to strategically store white wine, seek the advice of a wine professional.
STC796822_2018
Item#
711617