Korbel Organic Brut 2019
Out of Stock

(was $25.99)
Winemaker Notes
Crisp aromas and flavors of apple, pear and white peaches. The finish is medium-dry, with a slight savory note at the end.
Enjoy with smoked salmon, egg dishes, and chicken.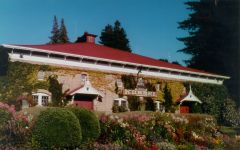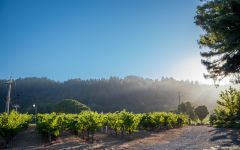 Since 1882, Korbel California Champagne has been America's symbol of celebration. Made in the traditional Méthode Champenoise style, it is the #1 selling premium domestic sparkling wine in the US. Toast Life!
The Korbel story is more than a chapter in Sonoma County history. It is the saga of two enterprising families with pioneer spirits and old-world resourcefulness who envisioned the great opportunities emerging from the development of 19th-century America. Although generations apart, the Korbel and Heck families created and preserved a singular tradition of champagne-making excellence.
In the mid-1800s, America offered new hope to three brothers seeking to escape political unrest in their European homeland. The Korbels, born in the farmlands of the province of Bohemia (today's Czech Republic), found the remote and rugged redwood country in Sonoma County irresistible.
Lured by the beauty and opportunity of the mountainous timberlands, the brothers eventually moved their families from San Francisco and settled in the Russian River Valley. F. Korbel & Bros. began as a manufacturing business in San Francisco that produced materials for the building industry. As their enterprise expanded, the brothers eventually acquired a sawmill and began a full-scale lumber operation near the town of Guerneville in Sonoma County. As Northern California's lumber boom slowed, the Korbels turned their attention to farming prunes, beets, wheat, corn and alfalfa, and operated a commercial dairy on their Russian River Valley ranch. During this time, they planted their first vineyards and began experimenting with different grape varieties, including Pinot Noir — early evidence of the Korbels' ambition to become champagne producers.
In 1882, the three brothers began a small winemaking operation at their ranch, and produced some 20,000 to 30,000 gallons of wine from their vineyard yields. Korbel wines were so well received that two years later the brothers closed their dairy, converted all of their ranch lands to vineyards, and devoted all of their energy to winemaking. A tradition that was to become a legacy was well under way.
The Korbel winery continued to grow throughout the 1880s. It was during this time that the Korbels sent for winemaker Frank Hasek in Prague to come to the United States to be their champagne master. Employing the time-honored French method of producing champagne, méthode champenoise, the Korbels quietly, but aggressively, experimented with Cuvées. By the late-1890s, the Korbels had shipped their first California champagnes, and by the turn of the century, KORBEL was an internationally known, award-winning label.
By the 1950s, as the second generation of Korbels successfully carried on the family tradition of producing fine California champagnes, the large winery building – constructed from the Korbel brothers' own handmade bricks nearly 70 years earlier – had been expanded, and more vineyards had been planted. Eventually, the surviving Korbel family members decided that it was time to sell the winery and vineyards – but on very specific terms. They insisted that the new owner, Adolf Heck, carry on the Korbel tradition of producing fine California champagnes using méthode champenoise.
In 1966, Adolf invented and patented the first automatic riddling machine, which allowed each bottle of KORBEL California Champagne to undergo exact turns at precise times. This ensured consistent taste and quality in every bottle. Adolf Heck set out to pioneer what he described as "California-style" champagnes, which displayed more fruit and less yeast than European champagnes.
In 1984, Adolf's son, Gary Heck, was named Korbel Winery's Chairman of the Board. He has been active in nearly every aspect of the winery operation, from harvesting grapes by hand to sales administration.
KORBEL is a name that tells the unique story of two families – their dreams and dedication – and it stands for over 130 years of fine méthode champenoise California champagnes.
California enjoys a long history and proven reputation as an admirable source of sparkling wines. Agoston Haraszthy, who established Buena Vista Winery in the mid 1850s, first attempted to make traditional method sparkling wine in California in the 1870s. Shortly thereafter Korbel followed, and with great success. Today domestic producers such as Schramsberg, Iron Horse and J. Wine Co remain at the forefront of the market.
Since the 1970s the state has consistently attracted the attention and investment of large and respected European and French-based firms who are responsible for Domaine Chandon, Mumm-Napa Valley, Roederer Estate and Domaine Carneros (Taittinger), to name a few. Anderson Valley and Carneros remain standout regions for top quality Pinot noir and Chardonnay for these.
CGM42810_2019
Item#
820350