High West Distillery Barrel-Finished Old Fashioned Cocktail (375ML half-bottle)
Out of Stock

(was $19.97)
Distiller Notes
2021 San Francisco World Spirits Competition Gold Medal Winner
The High West Barrel-Finished Old Fashioned is High West's version of one of the best whiskey cocktails in history. Few cocktails showcase a well made whiskey better than the Old Fashioned. Simple, elegant and spirit-forward, it's a whiskey lovers cocktail. High West drives complexity in this Old Fashioned by using both bourbon and rye whiskeys, which lends earthy-sweet corn notes and dry rye spice, pulled together with unrefined raw sugar, bitters and a touch of orange extract. They then rest the cocktail in second-use rye whiskey barrels to marry the flavors and round out its character, ultimately lending an enhanced fullness to the drink. So as you raise your glass high to the mountain sunset, rest assured they've taken every step to craft a cocktail for discerning whiskey lovers.
Proof: 86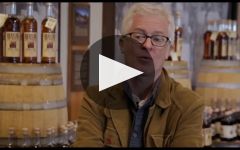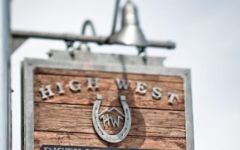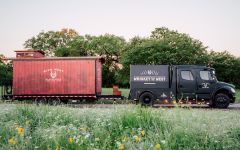 High West Distillery was founded in 2006 by David Perkins and his wife, Jane. Inspired by a trip to a Kentucky distillery, the couple decided to relocate their family to Park City, Utah and begin a new adventure of whiskey distilling. Since then our mission has been simple. Make delicious whiskey. Share our love of whiskey. Celebrate our home, The West.
Deeply rooted in Utah's little known whiskey history and inspired by the spirit of the Wild West, High West became the state's first legal distillery since 1870. High West's approach to whiskey making involves blending and distilling to create unique, innovative and flavor-forward whiskeys. Our portfolio of products celebrates the world of whiskey with bourbon, rye, and even peated Scotch blends.
Today High West has 2 locations offering tours, whiskey education, and dining option. High West's original location is the Saloon in downtown Park City. Located at the bottom of the Quit 'N Time ski run, this is the world's only ski-in gastro-distillery. Paying homage to the history of saloons in the Old West, this historic location serves up western alpine fare, a full selection of fine wine and spirits, and of course, our own award-winning whiskeys. Marking the beginning of a new High West era, our new distillery opened in 2015. A celebration of the American West, it sits high up in the Wasatch-Uinta Mountains in Wanship, Utah. Here we offer distillery tours, educational whiskey tastings, a light menu of western country cuisine, and a venue for private events and meetings.
What Whiskey will not cure, there is no cure for.
Coming in a multitude of styles depending on its origin, Whisk(e)y's flavors range across the board from the sweet, caramel and vanilla-dominated American Bourbons to the briny, peat-heavy Islay Single Malts from Scotland. Though production methods differ widely, all Whiskeys are made by distilling beer made from some type of grain, such as barley, corn, wheat or rye. After the distillation process is complete, the new, clear spirit is transferred to wooden casks where it matures, a process that can take up to thirty years or more.