Grahams Black Bottle Scotch Whisky
Ships Sun, Jul 5
Limit
0
bottles
per customer
Distiller Notes
2019 San Francisco World Spirits Gold Medal Winner
2017 San Francisco World Spirits Gold Medal Winner
Black Bottle was created by tea blender, Gordon Graham, in Aberdeen in 1879.  Unlike any other blended whisky, Black Bottle had a rich and delicately smoky taste. It was encased in a unique black glass bottle, however, the 1stworld war meant that supplies ceased and the standard green bottle was introduced.  99 years later, Black Bottle has been returned to the original recipe and black glass bottle which Gordon Graham chose for his blend.
Proof: 80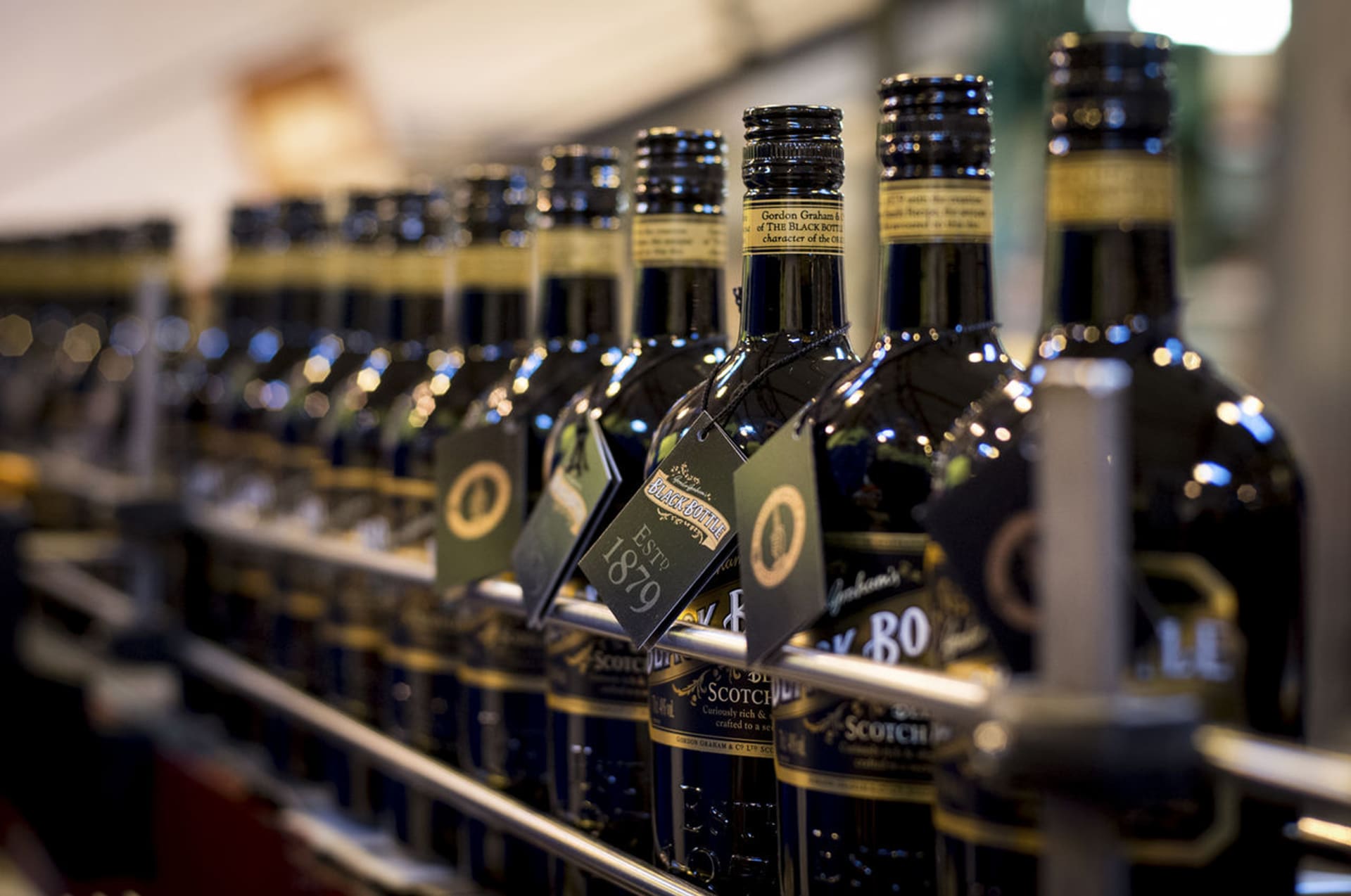 Black Bottle has had an unusual journey to reach the back bars of the world's finest cocktail establishments, but it's a journey that has been defined by character, determination and a sizeable measure of unconventionality.
It began in 1879. Three Graham brothers – Charles, David and Gordon – left the rural village of Torphins, for the booming port of Aberdeenshire in the north east of Scotland, with a plan to make their fortune.
They quickly made a name for themselves as tea blenders, but soon turned their attention to a very different drink – whisky.
Originally created as a lighter alternative to Single Malts to appeal to the Americans during Prohibition, Blended Scotch Whiskies are a mix of both grain and malt whiskies that have been sourced from multiple distilleries and aged a minimum of three years in oak barrels. Nine out of every ten bottles of Scotch sold is a Blended Scotch Whisky and they are generally far more affordable than Single Malt Scotch Whiskies.