Elijah Craig Small Batch Bourbon Whiskey
Ships today if ordered in next 3 hours
Limit
0
bottles
per customer
Distiller Notes
Back in the 1700s a Baptist minister by that name actually invented the process of aging whiskey in charred oak barrels. Today, this super premium small batch bourbon remains one of the finest on the market.
Elijah Craig Small Batch is a burnished copper color. The nose is delightfully complex with notes of vanilla bean, sweet fruit, and fresh mint. Smooth and warm; pleasantly woody with accents of spice, smoke and nutmeg. The finish is long, sweet and slightly toasty. Best served neat.
Proof: 94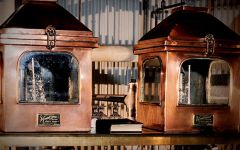 The history of Elijah Craig is the history of Bourbon. Reverend Elijah Craig was a Baptist preacher and active character in 1800s Kentucky. He was an educator, road builder, land speculator, and built the first paper and wool mills in Georgetown, KY. But it was his gift as a distiller and entrepreneur that establishes his place in history as The Father of Bourbon.
Today, Heaven Hill Distillery preserves the Bourbon making traditions developed by Elijah Craig. Each bottle of our Bourbon is crafted with the same method used by Elijah over two hundred years ago: local corn and grains are milled and mixed with limestone-rich Kentucky spring water, then fermented and distilled. After years of aging in charred oak, our Master Distillers select the most complex barrels to become Elijah Craig Small Batch, Barrel Proof, and Single Barrel Bourbons. Our rich history and craftsmanship can be savored in every sip.
Although Bourbon may be produced anywhere in the United States, it is most commonly associated with Bourbon County, Kentucky, where it has been produced since the late 18th century. Made from a mash bill containing at least 51% corn, the Bourbon Whiskey distillate must be aged in new, charred white oak barrels. Bourbon Whiskeys are bottled at eighty proof (40% abv) or higher and cannot contain any added color or flavor. A versatile spirit that can be sipped neat, with water or on the rocks, it also performs nicely added to cocktails like the Old Fashioned.