Chamucos Blanco Tequila
Out of Stock

(was $49.99)
Distiller Notes
The flavor of blue agave abounds. Spicy, vanilla, cinnamon, fennel, citrus and orange blossoms with a barely discernible hint of smoke. It's ultra smooth and soft and has a very silky mouth feel. It's well rounded and balanced with a nice hint of earthiness. The finish is smooth with mild heat.
Proof: 80
Critical Acclaim
All Vintages
This is a raw, visceral, sexy Tequila. The savory, almost meaty nose and palate are reminiscent of pechuga mezcals (which are actually made with meat). All that umami is softened by a rounded, waxy honey note on the midpalate, finishing with an herbaceous lilt on the peppery exhale.
The nose displays an outgoing personality of bright, clean fresh agave, scented with lime and a hint of patchouli. Sensually silky, it washes the mouth with vanilla cream, salted toffee and an earthy agave that presses through to the lengthy finish.
View More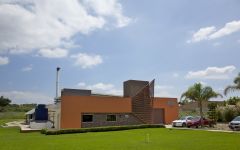 Tequila Chamucos is a carefully handcrafted, ultra-premium tequila made for connoisseurs. Made with 100% de Agave, it's the truest expression of tequila. Its amazing purity, aroma and flavor is the result of careful small batch production. 
Tequila Chamucos harvests 100% organic premium blue agave grown in Los Altos, Jalisco. The agave is slow-cooked in specially designed masonry ovens under low temperature and low pressure, cooking for approximately 30 hours. The agave is then cooled for another 24 hours. The juice or "agua miel", is naturally fermented with proprietary yeast before being double distilled in specially designed stainless-steel Alembic stills.
Tequila Chamucos proudly respects the land. This respect has resulted in eco-friendly initiatives like using recyclable materials for all bottles and packaging, as well as organic farming methods that include the ban of herbicides, pesticides and chemical fertilizers.
"Si amanece nos vams!" | If dawn comes, we will leave!
…Legend has it that Chamucos – dark , shadowy creatures who appear in dreams and only visit briefly at night— play bothersome, frightening and mischievous acts on those whom they visit, like sitting on the edge of the bed and vanishing into the darkness when spotted. 
The Chamucos regularly visit distilleries to take their "Angel's Share", accounting for the mysterious loss of tequila during barrel aging. 
Tequila Blanco, or 'white Tequila', is also known as Tequila Plata, or 'silver Tequila'. Its clear color is the result of being bottled immediately after distillation instead of being aged in oak barrels like Tequila Reposado or Anejo. Because of their youth and lack of barrel influence, Blanco Tequilas are thought to offer the purest expression of blue agave available, with notes of citrus and pepper. However, they can also be quite forceful and energetic on the palate without the moderating influence of time and wood.