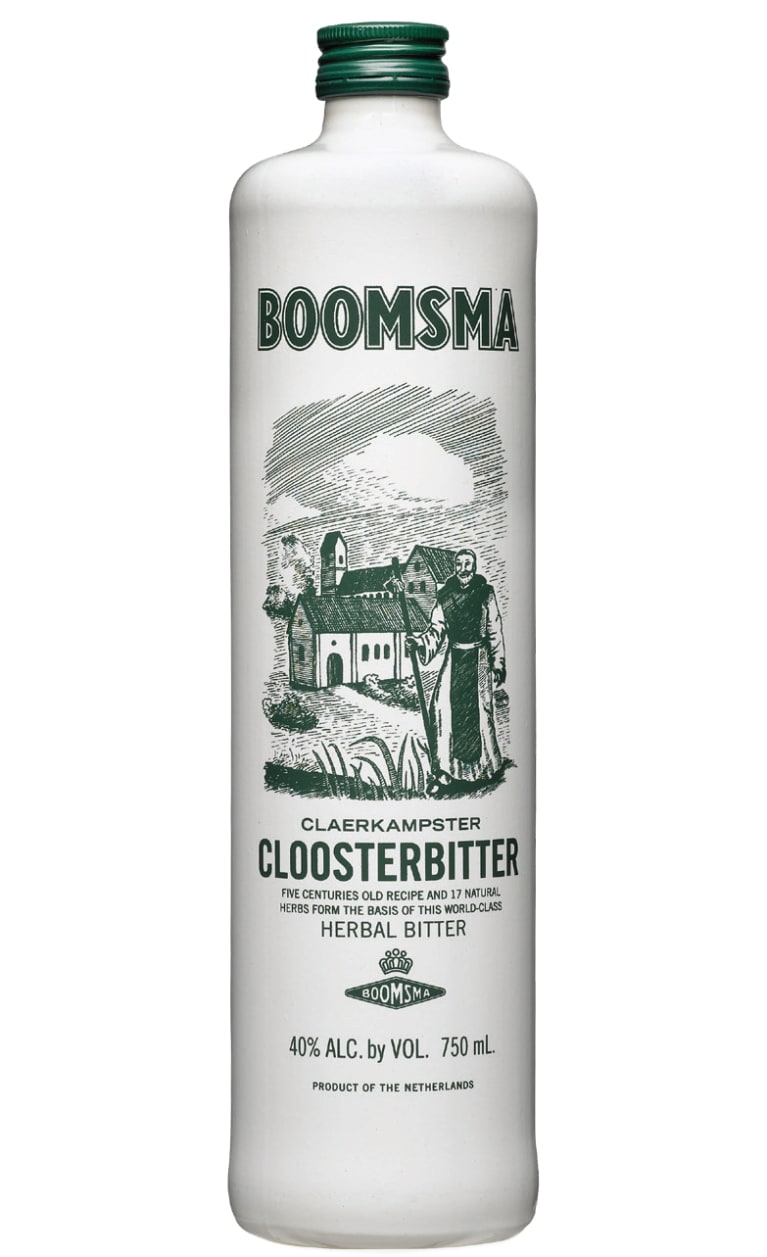 Boomsma Claerkampster Cloosterbitter Bitter
Out of Stock

(was $29.99)
Distiller Notes
Long ago, brother Jacob used to collect all kinds of natural ingredients during his walks around the monastery. These included nettles, cloverleaf, daisies, mint, dandelion and milfoil. He used these to make a powerful and stimulating bitters based on his own recipe. The recipe contained 17 ingredients, and has been passed on carefully down the centuries. As a result you can still enjoy Claerkampster Cloosterbitter today. Drink this striking green bitters cooled, with an ice cube or mixed with cola or up.
Proof: 80
Boomsma is an independent family-owned distillery which produces award-winning artisanal Dutch Genevers (the gin's forerunner) as well as Bitters since its foundation in 1883. The company, run today by the fifth generation, crafts a wide range of spirits while keeping the family tradition and centuries' old recipes alive through their flagship Friesland spirits.
?
The Boomsma "Jonge" and "oude" Genevers are still produced according to the process and principles set by Dirk Boomsma, the company founder. The blend of grain alcohol, malt wine, corn wine, botanicals and juniper distillate gives those spirits their rich and original flavors.
Dating back to the ancient Egyptians who are believed to have infused medicinal herbs in jars of wine, modern-day bitters—broadly split into two categories—are produced by infusing a neutral spirit with a wide variety of aromatic and healthful herbs, fruits, roots, bark and spices.
Cocktail bitters are usually quite astringent, so small drops and dashes are added sparingly to flavor mixed drinks like the Negroni, Sazerac and Old Fashioned.
Digestive bitters, on the other hand, have a far milder flavor profile and are usually consumed neat or on the rocks at the end of a meal to help with digestion and combat nausea or heartburn.
HNYBOOCCRNVC_0
Item#
528386