Bertani Villa Novare Valpolicella 2003
Out of Stock

(was $15.99)
Winemaker Notes
Grape varieties: 70% Corvina Veronese, 25% Rondinella, 5% Molinara
Color: Bright ruby red
Bouquet: Intensely aromatic, with alluring scents of fresh, ripe cherries and plums
Taste: Dry and well rounded, with flavors of red berries and an appealing hint of almond in the finish
Serving Suggestions: Enjoy with red meats, roasts and hard cheeses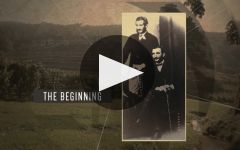 Bertani's impact on Veneto wine making, particularly in Amarone production, is so considerable that 'Bertani' and 'Amarone' are nearly synonymous. Their 150+ year history is dotted with groundbreaking initiatives and royal accreditation. While respectful of their past, Bertani strives towards innovation, using progressive techniques and equipment allied with extensive experience and a deeply felt respect for tradition to provide wines of uncompromising quality. 
Among the ranks of Italy's quintessential red wines, Valpolicella literally translates to the "valley of cellars" and is composed of a series of valleys (named Fumane, Marano and Negrare) that start in the pre-alpine Lissini Mountains and end in the southern plains of the Veneto. Here vineyards adorn the valley hillsides, rising up to just over 1,300 feet.
The classification of its red wines makes this appellation unique. Whereas most Italian regions claim the wines from one or two grapes as superior, or specific vineyards or communes most admirable, Valpolicella ranks the caliber of its red wines based on delimited production methods, and every tier uses the same basic blending grapes.
Corvina holds the most esteem among varieties here and provides the backbone of the best reds of Valpolicella. Also typical in the blends, in lesser quantities, are Rondinella, Molinara, Oseleta, Croatina, Corvinone and a few other minor red varieties.
Valpolicella Classico, the simplest category, is where the region's top values are found and resembles in style light and fruity Beaujolais. The next tier of reds, called Valpolicella Superiore, represents a darker and more serious and concentrated expression of Valpolicella, capable of pairing with red meat, roast poultry and hard cheeses.
Most prestigious in Valpolicella are the dry red, Amarone della Valpolicella, and its sweet counterpart, Recioto della Valpolicella. Both are created from harvested grapes left to dry for three to five months before going to press, resulting in intensely rich, lush, cerebral and cellar-worthy wines.
Falling in between Valpolicella Superiore and Amarone is a style called Valpolicella Ripasso, which has become immensely popular only since the turn of the century. Ripasso literally means "repassed" and is made by macerating fresh Valpolicella on the pressed grape skins of Amarone. As a result, a Ripasso will have more depth and complexity compared to a regular Superiore but is more approachable than an Amarone.
Beyond the usual suspects, there are hundreds of red grape varieties grown throughout the world. Some are indigenous specialties capable of producing excellent single varietal wines, while others are better suited for use as blending grapes. Each has its own distinct viticultural characteristics, as well as aroma and flavor profiles, offering much to be discovered by the curious wine lover. In particular, Portugal and Italy are known for having a multitude of unique varieties but they can really be found in any region.
SWS18234_2003
Item#
90798