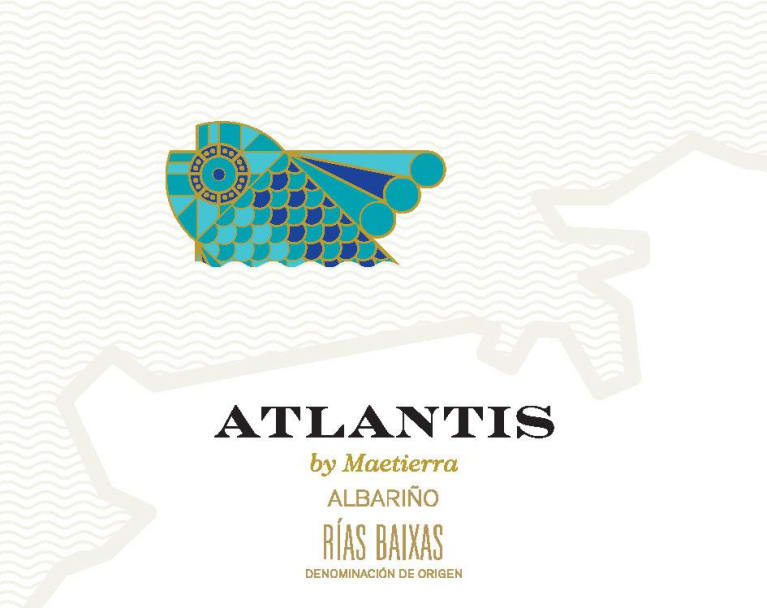 Atlantis Albarino 2020
Out of Stock

(was $19.99)
Winemaker Notes
Elegant lemon-yellow color, clean and glossy. It is a very intense wine on the nose with persistent quality aromas, recalling green apple and tropical fruit, such as pineapple. On the palate, it is long and persistent with a perfect acidity that matches its body, making it a very pleasant wine full of sensations.
This delightfully crisp and refreshing wine is hand harvested in small plastic boxes. The grapes are selected and pressed. Once the must is obtained, an alcoholic fermentation process begins, which is carried out in stainless-steel vats at a temperature of 64 degrees Fahrenheit. Following the fermentation period, a racking is performed to separate the lees; it subsequently undergoes a cold stabilization, it is filtered and then finally bottled.
In their eagerness to explore, in 2014 Atlantis founders began a journey in search of the areas with the greatest potential for white wines in Spain. Raúl Acha, technical director, and Richi Arambarri, our CEO, set their sights on the north, on those DOs that stand out for their freshness, as they are strongly influenced by the Atlantic climate. For the Atlantis collection, the selection included four small regions with little international projection but with extensive history and ample capacity to compete with the best white areas in the world: Rías Baixas, Ribeiro, Valdeorras and Txakoli de Álava. 
Named after the rías, or estuarine inlets, that flow as far as 20 miles inland, Rías Baixas is an Atlantic coastal region with a cool and wet maritime climate. The entire region claims soil based on granite bedrock, but the inlets create five subregions of slightly different growing environments for its prized white grape, Albariño.
Val do Salnés on the west coast is said to be the birthplace of Albariño; it is the coolest and wettest of all of the regions. Having been named as the original subregion, today it has the most area under vine and largest number of wineries.
Ribeira do Ulla in the north and inland along the Ulla River is the newest to be included. It is actually the birthplace of the Padrón pepper!
Soutomaior is the smallest region and is tucked up in the hills at the end of the inlet called Ria de Vigo. Its soils are light and sandy over granite.
O Rosal and Condado do Tea are the farthest south in Rías Baixas and their vineyards actually cover the northern slopes of the Miño River, facing the Vinho Verde region in Portugal on its southern bank.
Albariño gives this region its fame and covers 90% of the area under vine. Caiño blanco, Treixadura and Loureira as well as occasionally Torrontés and Godello are permitted in small amounts in blends with Albariño. Red grapes are not very popular but Mencía, Espadeiro and Caiño Tinto are permitted and grown.
Bright and aromatic with distinctive floral and fruity characteristics, Albariño has enjoyed a surge in popularity and an increase in plantings over the last couple of decades. Thick skins allow it to withstand the humid conditions of its homeland, Rías Baixas, Spain, free of malady, and produce a weighty but fresh white. Somm Secret—Albariño claims dual citizenship in Spain and Portugal. Under the name Alvarinho, it thrives in Portugal's northwestern Vinho Verde region, which predictably, borders part of Spain's Rías Baixas.
MTF97103_20_2020
Item#
762742