Toro Albala Gran Reserva Pedro Ximenez 1990
Out of Stock

(was $68.99)
Winemaker Notes
Select lots of Pedro Ximénez (PX) are destined for oak botas, which are subsequently kept topped up with wine from the same vintage. After a minimum of 25 years and a dramatic loss to evaporation, vintages are selected for bottling only upon having attained classic vintage character: opaque, black mahogany color with a notably bitter and balanced complexity.
Critical Acclaim
All Vintages
The 1990 Don PX Gran Reserva has unusually high sugar, close to 400 grams (when this range is usually less than 360). Compared with the rest of wines, this feels like a very good value. These wines mature in old 550-liter American oak casks for decades, and the wines have great concentration. It felt unusually perfumed, a little spirity and with notes that made me think of Moscatel—notes of orange peel and flowers, and of course the raisin and dry dates and figs from these wines made with raisins. It's sweet and dense like motor oil and leaves a combination of raisins and chocolate in the spicy and faintly warm finish. This was bottled in early 2019.
Wow! Dried grapes are fermented as far as possible (this has 387g/litre of residual sugar) then lightly fortified and freshened up with some Amontillado before ageing for 28 years in old US oak butts. Complex, rich walnuts, spiced rye, dried fruit, iodine, coffee, liquorice and treacle. Try with dark chocolate or pour over ice cream.
Licorice, maple, fig and exotic rooty aromas give this a nose similar to an Italian Amaro. A thick palate is a bit sticky, while this tastes of rooty spices, aged wood and chocolate. Amaro-like bitterness and rooty sweetness share the finish on this aged P.X., with heat and mild burn.
View More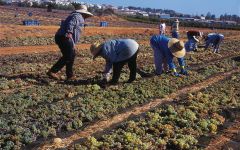 When Sherry began to suffer an image problem, Montilla-Moriles was doubly hit: if sherry was the tipple of vicars and maiden aunts only, then Montilla was the tipple of vicars and maiden aunts on an economy drive. This was because Montilla had come to be regarded merely as a cheap alternative to its more famous neighbour. It is certainly true that a lot of Montilla grapes used to bulk up sherry blends, and that after this practice was stopped, many Montillas bearing similar labels to Sherrys (Fino, Amontillado etc) were sold cheap in export markets. But this obscured fundamental differences between the two regions, and very valid reasons to take Montilla seriously as a source of potentially high quality, original and unique wines. First difference is the climate, which is distinctly warmer in Montilla than down on the coast (it is in fact the hottest region in all Spain). This explains why the producers of Montilla could produce the superripe grapes the Sherry houses wanted, at such competitive prices. The second difference follows from this: with such high sugar levels, there is no need to fortify the wines at all - they naturally attain alcohol levels of over 15%.
Fortunately, a few enlightened estates in Montilla-Moriles have played to these strengths, and are concentrating on producing exciting, unfortified wines of great richness and complexity, usually from the hedonistic Pedro Ximinez grape, confident that fine wine connoisseurs will discover them sooner or later. One of the most remarkable of these is Bodegas Toro Albala.
The estate had a rather sedate beginning, back in 1844, on the slopes of Aguilar Castle. But in 1992 José Maria Toro Albala arrived, and the fun began. One of the wine world's less conventional characters, he immediately made his mark by moving the whole bodega into a disused electrical plant. Other developments include wooden labels and his own patented invention "Trapped Air" - a novel approach to the problem of conserving wine in perfect condition.
Above all, Senor Toro Albala is a fanatic about wine in general, and top-quality sweet wine in particular. He says "Wine is as old as the bible, and is best savoured knowing it's culture", and visitors have a chance to tour his museum of vineyard tools, machinery, reference material and objects from history. Some of his wines merit a place in the museum, including the Gran Reserva which has aged 25 years in barrel, and the occassional release of outstanding pre-war vintages.
Despite all this history, the bodega has invested considerably in all the latest technology equipment, thus ensuring maximum control at every stage of the winemaking and ageing process. Here is a unique combination of excellent raw materials, modern technology, and respect for the traditional Montilla methods and styles, and above all a serious commitment to making the best dessert wine possible.
Known for bold reds, crisp whites, easy-drinking rosés, distinctive sparkling, and fortified wines, Spain has embraced international varieties and wine styles while continuing to place primary emphasis on its own native grapes. Though the country's climate is diverse, it is generally hot and dry. In the center of the country lies a vast, arid plateau known as the Meseta Central, characterized by extremely hot summers and frequent drought.
Rioja is Spain's best-known region, where earthy, age-worthy Spanish reds are made from Tempranillo and Garnacha (Grenache). Rioja also produces rich, nutty whites from the local Viura grape.
Ribera del Duero is gaining ground for Spanish wines with its single varietal Tempranillo wines, recognized for their concentration of fruit and opulence. Priorat, a sub-region of Catalonia, specializes in bold, full-bodied Spanish red wine blends of Garnacha (Grenache), Cariñena (Carignan), and often Syrah and Cabernet Sauvignon. Catalonia is also home to Cava, a Spanish sparkling wine made in the traditional method but from indigenous varieties. In the cool, damp northwest Spanish wine region of Galicia, refreshing Spanish white Albariño and Verdejo dominate.
Sherry, Spain's famous fortified wine, is produced in a wide range of styles from dry to lusciously sweet at the country's southern tip in Jerez.
Apart from the classics, we find many regional gems of different styles.
Late harvest wines are probably the easiest to understand. Grapes are picked so late that the sugars build up and residual sugar remains after the fermentation process. Ice wine, a style founded in Germany and there referred to as eiswein, is an extreme late harvest wine, produced from grapes frozen on the vine, and pressed while still frozen, resulting in a higher concentration of sugar. It is becoming a specialty of Canada as well, where it takes on the English name of ice wine.
Vin Santo, literally "holy wine," is a Tuscan sweet wine made from drying the local white grapes Trebbiano Toscano and Malvasia in the winery and not pressing until somewhere between November and March.
Rutherglen is an historic wine region in northeast Victoria, Australia, famous for its fortified Topaque and Muscat with complex tawny characteristics.
WWH156255_1990
Item#
540592