Tahuan Cabernet Sauvignon 2003
Winemaker Notes
Crimson red color of medium intensity if very bright. The aromas are somehow herbaceous at the beginning, reminding me of green and red peppers. There are also caressing hints of vanilla in the nose. The nose opens up to expressive notes of cassis and raspberries. In the mouth, this wine gives us all its generosity of fruit and balance. The tannins are firm and youthful; very typical of the varietal. It is medium-bodied and it provides a very pleasurable finish in the mouth.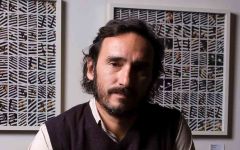 Sometimes new, marvelous places produce strong sensations in our mind and body. Founded by Ernesto Catena, a fourth-generation winemaker of Italian descent, the story of Tahuan began when Ernesto first became enchanted by the Tahuantinsuyu, the realm of the Inca culture. Through commerce and religion, the Incas conquered most of the Andean tribes, and in their quest for union they built a network of roads connecting all the Andean micro-cultures from Quito to Mendoza. It is on one such road that Ernesto first dreamed of honoring the culture of the Tahuantinsuyu, the quechua expression for "The Found Lands United", with Tahuan wines.
Tahuan produces 100% varietal wines from selected old vineyards at the foothills of the Andes Mountains. After fermenting in small tanks, they are aged in American and French oak barrels for no less than eight months, and then aged in bottle until ready to be released. These wines best reflect how Mendoza's unique terroir can influence the varietals personality.