Savage & Cooke The Burning Chair Bourbon Whiskey
Ships today if ordered in next 25 minutes
Limit
0
bottles
per customer
Distiller Notes
An array of sweet aromas leads the way to a palate that is lush, plush and simply delicious. Carefully selected four year old Bourbon barrels are the base of the blend. The water source is pure and completely unique hailing from Dave's property in Alexander Valley. Aged for four years in new charred American oak and then finished in wine barrels from Dave's Napa Valley Cabernet projects.
Aromatically intriguing with brown sugar, caramel,butterscotch and toasty oak. The palate is smoothand lush with loads of vanilla bean, baking spices,maple and baked apples. The finish is long andexciting, begging for another sip.
Mash Bill: 75% Corn, 21% Rye, 4% Malted Barley
Proof: 88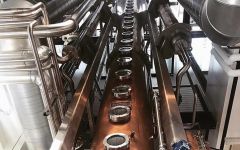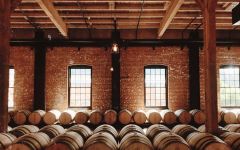 The Savage & Cooke distillery, owned by Napa Valley winemaker Dave Phinney, is located on historic Mare Island and opened in 2018. The decision to locate the distillery on Mare Island was due to its fascinating history as a naval shipyard, the plethora of space, stunning brownstone buildings and its proximity to both the Napa Valley and San Francisco. Savage & Cooke distills, ages, finishes and bottles a range of brown spirits including Bourbon, Whiskey and Rye.
Dave crafts offerings in the style that he appreciates most; complex flavors, concentration, balanced oak influence and lushness.
Small batch experimentation with additional spirits takes place on site and is offered for tasting exclusively at the distillery. These offerings will change throughout the year. We look forward to welcoming you to our distillery.
Although Bourbon may be produced anywhere in the United States, it is most commonly associated with Bourbon County, Kentucky, where it has been produced since the late 18th century. Made from a mash bill containing at least 51% corn, the Bourbon Whiskey distillate must be aged in new, charred white oak barrels. Bourbon Whiskeys are bottled at eighty proof (40% abv) or higher and cannot contain any added color or flavor. A versatile spirit that can be sipped neat, with water or on the rocks, it also performs nicely added to cocktails like the Old Fashioned.