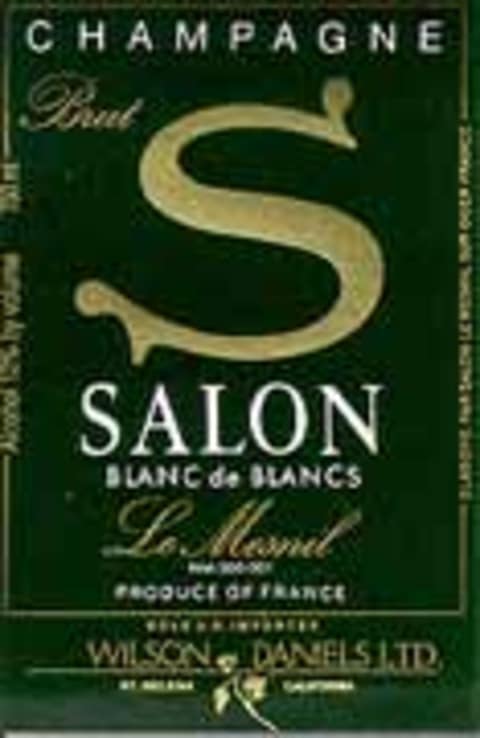 Salon Blanc de Blancs Le Mesnil (in Gift Box) 1988
Winemaker Notes
"Everyone agrees that the 1988 vintage in Champagne was remarkable, showing both finesse and power, which is exactly typical of Salon."
"Clear gold color. Bright with transparency. Very fine mousse with a nice slow chimney and a persistent circle of tiny bubbles. The nose is very pure, toasty, 'brioche', and sweet-preserved citrus, 'confits'. On the mouth, it is elegant, round and silky, creamy and again citrusy."
"Typical of Salon style, this 1988 is very fresh, clean and elegant, with a fine structure, complex, mature flavors and a long clean finish. A great example of the vintage, Salon 1988 emphasizes finesse and power, which is the epitome of a great wine." -Bertrand de Fleurian, Former Director General, Champagne Salon
Salon is a unique Champagne. All the emphasis in the production of this exceptional wine is on the singular. It was originally the product of one single man, Aimé Salon; from one single region, the Côte de Blancs; from one single cru, Le Mesnil-sur-Oger; from one single grape variety, Chardonnay; and from one single vintage, with no blending whatsoever. Created in 1911 with its first vintage in 1905, Champagne Salon is the creation of Aimé Salon, a champagne connoisseur enchanted then seduced by the terroir of Le Mesnil. After World War I, he was encouraged by his numerous friends to profit more fully from his wine and the house of Salon was created to cater to his new clientele. Headed by Salon until his death in 1943, the house was then left to his nephew. In 1988, Champagne Laurent-Perrier, a family-owned company, became the majority shareholder of Champagne Salon. Today, the house of Salon, along with its ancient neighbor and sister, Champagne Delamotte (the 5th oldest Champagne house, founded in 1760) are directed by one man, Didier Depond.
CVI335752_1988
Item#
6130