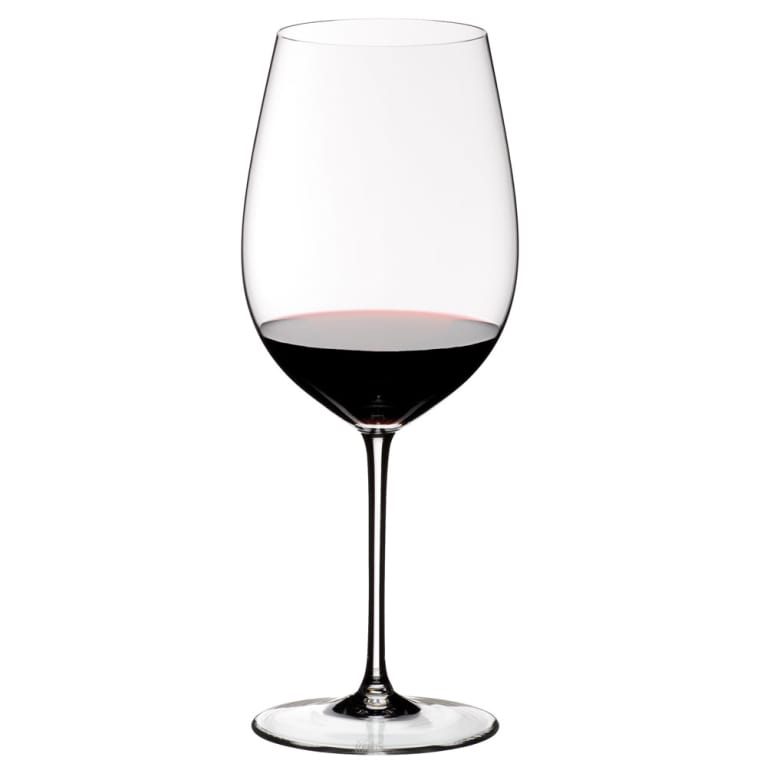 Riedel Sommeliers Individual Bordeaux / Cabernet / Merlot Grand Cru Glass
Stemware & Decanters
from
Ships Mon, Feb 25
Limit
0
bottles
per customer
Description
The Sommeliers is now the wine glass benchmark and the most successful series of hand-made glasses in the world. Each glass is meticulously hand-crafted to showcase the best characteristic of a specific wine, allowing you to truly experience the wine's bouquet, taste, balance and finish.
The Sommeliers Bordeaux Grand Cru gives breathing space to both young and more mature wines, unpacking the various layers of bouquet and delivering a full spectrum of aromas. On the palate, the texture of the wine – soft, silky, velvety – is intensified and the finish prolonged, gently blending acidity with supple, sweet tannins. This is a glass that showcases these majestically structured red wines in all their complexity and finesse.
The Sommeliers Bordeaux glass has a generous bowl that is ideally suited for the appreciation of full bodied red wines such as Bordeaux, Cabernet Sauvignon, Merlot, Rioja and Cabernet Franc.
Each glass stands 10 5/8" high, holds 30 3/8 oz and is sold individually.
Wine sold separately.
The Sommeliers series is made from 24% lead crystal.
Promotional code discounts do not apply to this product.
Riedel Crystal was started in 1756 by Johann Christoph Riedel, a Bohemian who sold glassware across Europe. Now in its tenth generation, Riedel is known across the world for creating the most perfect wine and spirits lead crystal. Based on years of research, this glassware is shaped to ampilfy or turn down a wine's good and bad points.