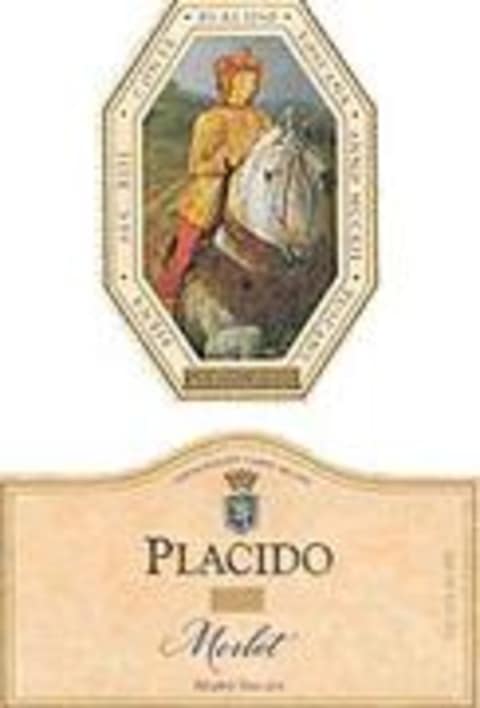 Winemaker Notes
Placido Merlot is a soft, velvey wine produced from grapes cultivated in the esteemed Maipo Valley region of Chile. After careful hand selection, the grapes are vinified by highly-skilled winemakers. Placido Merlot is an ideal selection for pastas with red sauces, grilled seafood and spicy cuisine.
Placido wines owe their phenomenal popularity to choice grapes grown in some of the world's premier wine regions, renowned winemaking expertise and a quality-price ratio difficult to match. The brand inherited its name from a famous Sienese family, the Placidi, on whose vast Tuscan estate some of the Placido vines grow today. Now a worldwide brand, Placido has also brought centuries of European winemaking experience to Chile's grape growing region.
Consisting of eight noble wine types, their wines include: Sangiovese, Trebbiano, Montepulciano D'Abruzzo, Chianti and a fruity Pinot Grigio all from grapes grown in choice Tuscany vineyards. Chile's Maipo Valley offers an ideal micro-climate for cultivating the noblest of French stock, such as Placido's Cabernet Sauvignon, Merlot, and Chardonnay.
Tied to the history of the so-called "lost grape of Bordeaux," Carmenѐre, the story of Chilean Merlot is a fascinating one. For decades in Chile the former was actually thought to be Merlot, so the two were typically planted together and harvested at the same time. Since Merlot is an early-ripening variety and Carmenѐre much later-ripening, the resulting wines often tasted unripe and vegetal. Not until 1994 was Chilean Carmenѐre identified correctly. As awareness grew, growers and winemakers began handling both grapes more optimally, leading to significant improvement in the wines.
Today Merlot ranks as the third most planted variety in Chile, behind Cabernet Sauvignon and Sauvignon Blanc. It is mostly found in the following valley DO's, from north to south: Maipo, Cachapoal, Colchagua, Curicó and Maule. It can appear both in blends or on its own. Either way, Chilean Merlot tends to show characteristic aromas and flavors of ripe plums, dark berries and herbs, often accented by oak, with a mouthfeel that is round and full.
CGM68890_1999
Item#
28703