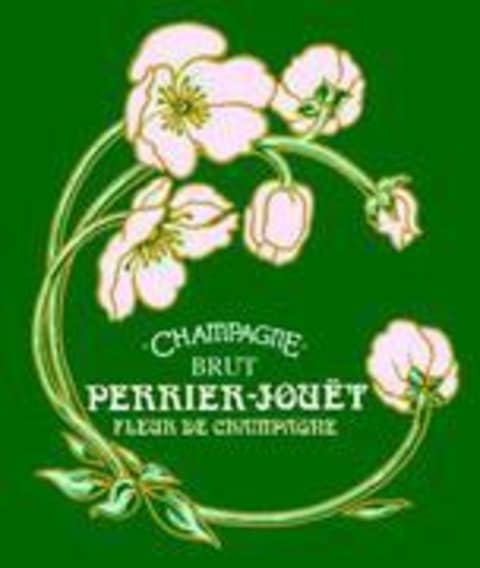 Perrier-Jouet Belle Epoque 1990
Winemaker Notes
In true romantic fashion, Fleur de Champagne is a marriage of the very best that the vineyards of Champagne can produce: wines from Cramant, Avize, Ay, Mailly and Verzenay, the region's most highly-rated vineyards. One half of the blend is Chardonnay of surpassing finesse and delicacy. The other half is Pinot Noir of noble richness and complexity. The blend of these wines yields a Champagne of ravishing fragrance and style, offered in the famous "Flower Bottle". The combination of wonderful Champagne and a beautiful package make Fleur the perfect partner to your most romantic encounters.
Perrier-Jouët was founded in 1811 in Epernay by Pierre-Nicolas-Marie Perrier and his wife, Adele Jouët. One of the most prestigious houses in Champagne, the firm was shipping wine to Great Britain by 1813 and to the United States by 1837. Perrier-Jouët owns 266 acres of vineyards in Champagne, with an average rating of 95%, and is known worldwide for its consistency of style.
By the end of the 19th Century, its Brut cuvées earned the reputation of nobility and prestige that continues today. Perrier Jouët's glamorous "Cuvée Belle Epoque", known in the United States as Fleur de Champagne, was launched in 1969 and has become the most important cuvée de prestige to appear after World War II. The bottle is adorned with enamel-painted anenomes originally created by Emile Gallé in 1900, but the wine is as famous for its taste as it is for its beautiful packaging.