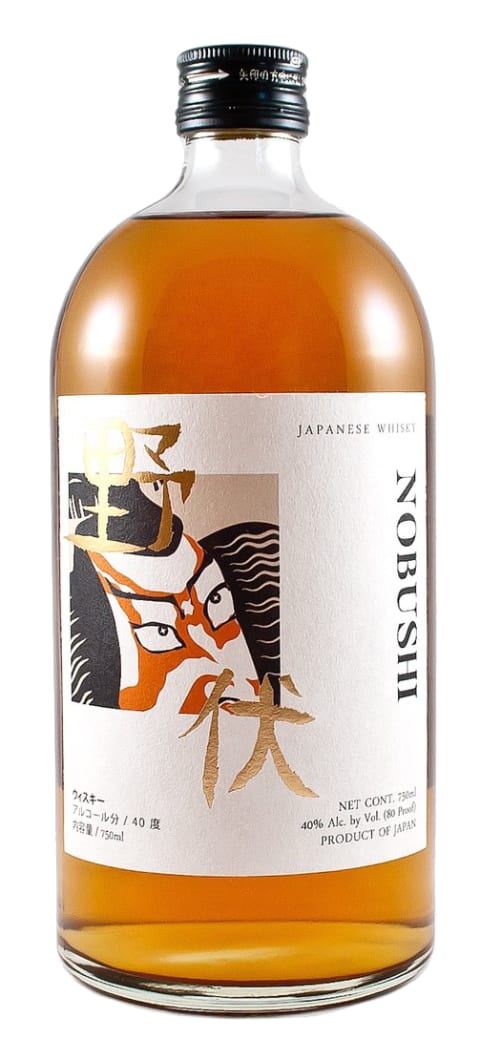 Nobushi Japanese Whisky
Ships today if ordered in next 3 hours
Limit
0
bottles
per customer
Distiller Notes
Notes of flowers and fresh fruits, spices and light notes of cask. The palate is fruity and full-bodied, featuring winter spice flavors combined with light hints of caramel and vanilla and a notable fruity taste. The finish is long and fruity, with hints of spices and oak.
Nobushi whiskey is a blended whiskey with great balance and fine velvet textures, surrounded and represented by a resplendent golden-amber colour. It is a blended whiskey made from a combina-tion of whiskeys from the Miyagi and Nagano prefectures. These spirits are later mixed and aged for 3 to 4 years in American oak casks.
Proof: 80
Sharing a great deal with Scotch in terms of production methods and ingredients, today's hugely successful commercial market of Japanese Whisky owes much to the research of Masataka Taketsuru. In 1918, this Japanese national travelled to Scotland with the intention of studying organic chemistry but instead became fascinated with Scotch Whisky production. Similar to Scotch Whisky, Japanese Whisky also uses malted barley as the fermentation base and long-term aging in wooden barrels. However, the often-used Mizunara oak, rather than French or American oak, imparts uniquely spicy and citrus-like characteristics to a Japanese Whisky.